As someone who loves to travel, has been to South Korea nearly 10 times and is ridiculously sentimental, I've done my fair share of shopping for a great souvenir in Korea! Here is my list of the Best Uniquely Korean Souvenirs which will make the perfect gift from Seoul, Busan, Jeju Island, or wherever you go!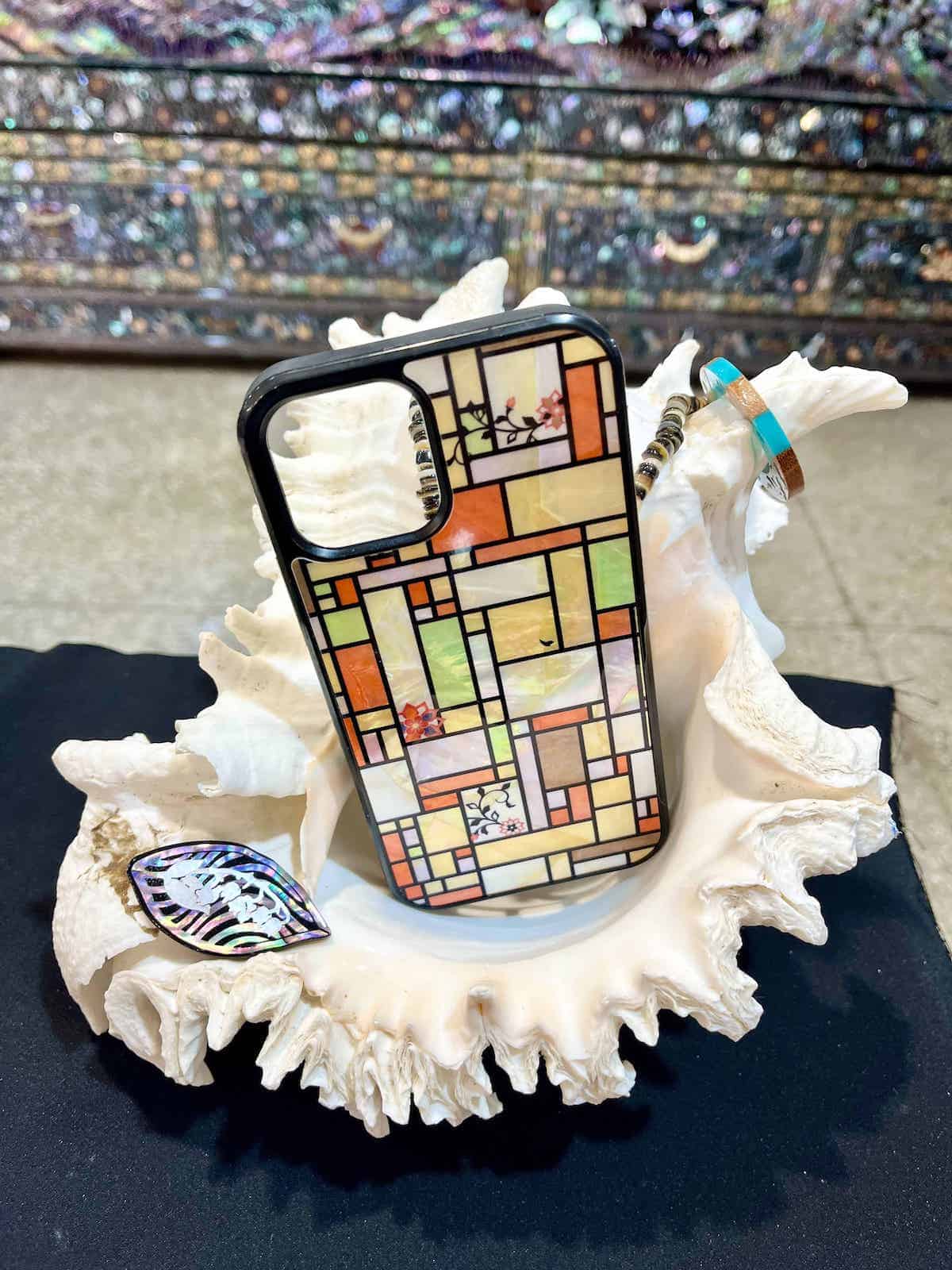 Jump to:
Whether you're looking for something to decorate your home or a perfect gift for loved ones, I've got you covered. From intricate metalwork to beautiful pottery, traditional hanji paper items to modern clothing and accessories, the options are endless!
Pro Tip: if you shop too much, many hotels can help arrange international shipping to get your items home. For more Korean travel tips, click here!
Best Places to Buy Souvenirs in Korea
Here are some of the best places to buy souvenirs in Korea:
1. Traditional markets: traditional souvenirs at affordable prices
Pro Tip: Namedaemun Market is a massive market where you can get almost anything!
2. Department stores: higher quality products
Pro Tip: For those in Seoul, Myeongdong is a good area to visit for Korean souvenirs as it's the best place to shop for Korean cosmetics AND it's near to Lotte, Shinsegae AND Namdaemun Market!
3. Shopping malls: to do all your shopping at the same time
4. Convenience stores or grocery stores: Korean snacks and Korean tea
Pro Tip: personally I'd pass on the souvenir shops as they usually carry mass produced stuff that is not too unique. (You can usually get something at a reasonable price though, so it's good if you need a lot of souvenirs for, say, colleagues.)
Now let's move on to the list of best uniquely Korean souvenirs to bring back from South Korea!
Best Things To Buy
Ginseng
Korea is well-known for its ginseng which has a lot of health benefits. It's not cheap so save them for close friends and family. You can find it in the form of Korean ginseng tea, or supplements.
Korean Tea
My favorites are Yuja-Cha (Yuzu Tea) and Korean plum tea (Maesil-cha)! If you're looking for a more unique flavor, try Omija Tea, which is also said to be good for the immune system.
Note: a lot of Korean tea, such as yuja-cha, is made from a thick fruit syrup called cheong. It thus comes in a glass jar, and not tea bags! If you're looking for tea bags only, go for green tea.
You can even get a traditional tea set to enjoy the tea with! (Go for the celadon ones.)
Pro Tip: A popular brand for green tea is O Sulloc.
Korean Food
When my Korean friend came back from Seoul, she gifted me with Korean rice cake (tteok.) If your friend is a foodie, then food items is 1 of the best Korean gifts you can give him or her!
There are so many delicious snacks that you won't be able to find outside of Korea! (Here's a list of the best Korean snacks to bring back with you.) Or if you like to cook, get some dried Korean ingredients, such as green tea powder or dried seafood to make soup with.
You can get them at convenience stores and grocery stores. Some of the most popular convenience stores in Korea include CU, GS25, and 7-Eleven. They're EVERYWHERE in Korea but the prices are a bit higher than the Korean supermarkets. For example, when I bought bottled water from CU in Busan, it was actually more expensive than the water at Lotte supermarket, which is a high-end supermarket!
Pro Tip: In MyeongDong, you even have stand-alone shops for snack brands such as HBAF.
​Alcohol
Koreans are big drinkers. There are sooooo many types of soju and makgeolli (Korean rice wine) in Korea. They're a great gift for your boozy friends! You can even get them a DIY kit for them to make their own makgeolli! (It's usually powder and maybe a bottle, so easy to pack in your luggage.)
Socks
You may be puzzled by these, but cheap and quirky socks are everywhere in Korea! I don't really go for cute stuff, but the cartoon characters on the socks were too adorable to resist. (There are also plainer designs.)
They start from 1000 won (usually 1500-2000won in the more touristy places like Myeongdong) too so they won't put you our of pocket!
Pro Tip: I recommend spending a bit more on better socks. For example, I paid 1000 won in the underground at Myeongdong and the ankle socks fell down almost after my first step. At COEX, I paid 1500won and the socks stayed up even after 2 hours of walking! (They have little sticky plastic at the heel area that helps to keep them up.)
Arts & Crafts
Koreans are very creative and they have terrific and unique art and craft products which make wonderful gifts.
Pro Tip: If you're in Seoul, Insadong street is also a great place to visit to experience traditional Korean culture. This street is lined with shops selling traditional items such as calligraphy brushes, pottery, and K-pop memorabilia. I'm going to be honest- the items will look pretty kitschy and mass market.
However, if you persevere and head over to Ssamzigil (a sort of open air small mall), you'll find many handmade and unique items that are of high quality. (I just came back 2 weeks ago with a beaded brooch that is a one-off piece!) You can even take a craft course and make your own souvenir, such as little music boxes!
Wander to the open air craft market not far away and you'll find more unique souvenirs. For example, there are booths where an artist will do a sketch of you for only 8000won!
Mother of pearl anything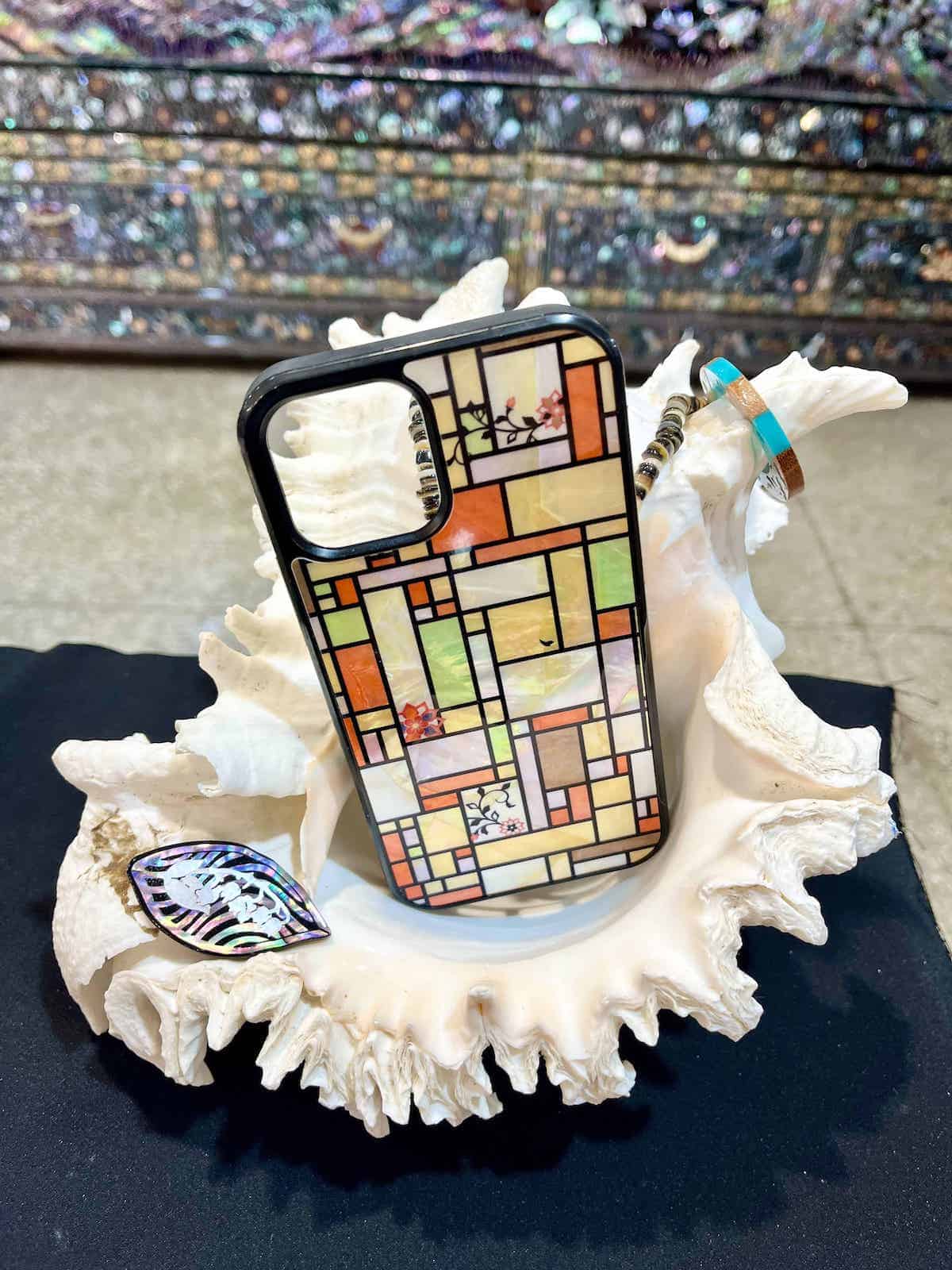 Mother of pearl artwork is a traditional Korean craft. It used to be pretty expensive so only the aristocracy or very rich had it. (A great gift for a friend who loves historical Korean dramas!)
These days, you can find all sorts of cool things with mother of pearl on them, such as handphone cases, mirrors or jewellery boxes. There are even entire wardrobes going for 880million won! (Yes you read the price right.)
Pro Tip: You can even make your own mother of pearl item in Bukchon-dong! I made 2 coasters when I was there this year, though the price was a bit ridiculous. (30000-40000won per coaster! I wasn't sure if I got 1 or 2 coasters for the price as the shopowner doesn't really speak English and hence ended up paying more than I wanted to.) Also do note that the quality of the finish of what you made is quite rough in comparison to the items in the shop. It was fun though!
Traditional Korean fans
​You can find many with unique designs by local artists on them. These make great wall hangings if you don't need to use them to keep yourself cool!
Dojang stamps
Dojang stamps are personal stamps, usually made of wood or stone, to authenticate official documents in Korea.
These days, there are many stamps made specially for tourists, which are customised to your name.
Pro Tip: There are even classes where you can make your own stamp! What could be more special than that?!
Hanji Products
Koreans are proud of their papermaking heritage and you can buy hanji paper as a special gift for a literary friend.
Korean beauty products
If you are gifting female family members, face masks, lip balm, lip gloss etc are some of the best things you can buy. Looking one's best is an integral part of Korean culture so they have SO many skincare and make-up products that use natural ingredients, work well and are affordably priced! (They work so well, I even started an online shop selling Korean beauty products after my 1st trip to Korea 13 years ago!)
Pre-COVID, sales assistants used to stand outside the beauty shops and give you sheet masks to entice you to enter the shop (yes, just to enter, you don't even have to buy anything!) Sadly, they've stopped doing that now- it was goof fun!
Popular brands for younger people are Etude House, Innisfree and Face Shop. If you're willing to invest a bit more in your (or your friend's) skin, I recommend Sulwahsoo and History of Whoo instead.
Pro Tip: Myeong Dong in Seoul is the best palce to buy cosmetics in all of Korea, in my opinion! Don't forget to get your tax refunded on the spot if you spend over 30,000 won because tax refund at the airport is a PAIN.
If you like DIY (you've probably guessed that I do!), there are also places where you can make your own perfume or lipstick!
Hanbok
Korean traditional clothing ain't cheap so I'd say this is more a gift for yourself then for a friend. (About $200 for mass produced hanbok- better ones need to be tailored and cost much more!)
Chopstick Sets
When another Korean friend returned from Korea, she gave me the cutest chopstick set with a holder which was shaped like a golden duck!
Korean chopsticks are unique as they're made of metal, unlike other Asian countries which also use wood. These are thus a great gift for a friend who enjoys Korean cuisine.
Do be warned that metal chopsticks are much harder to work with than the average chopstick- they're more slippery (and I'm someone who has been using chopsticks for 30 years!)
In conclusion, there are many wonderful souvenirs you can get in Korea Whether you want to buy traditional items at local markets or trendy items, there is something for everyone!