If you're a fan of K-pop and K-drama, you may have always wanted to visit Seoul and South Korea! If you only have 3 days and need some help deciding what to do, read this "3 Days in Seoul for a First-timer" guide!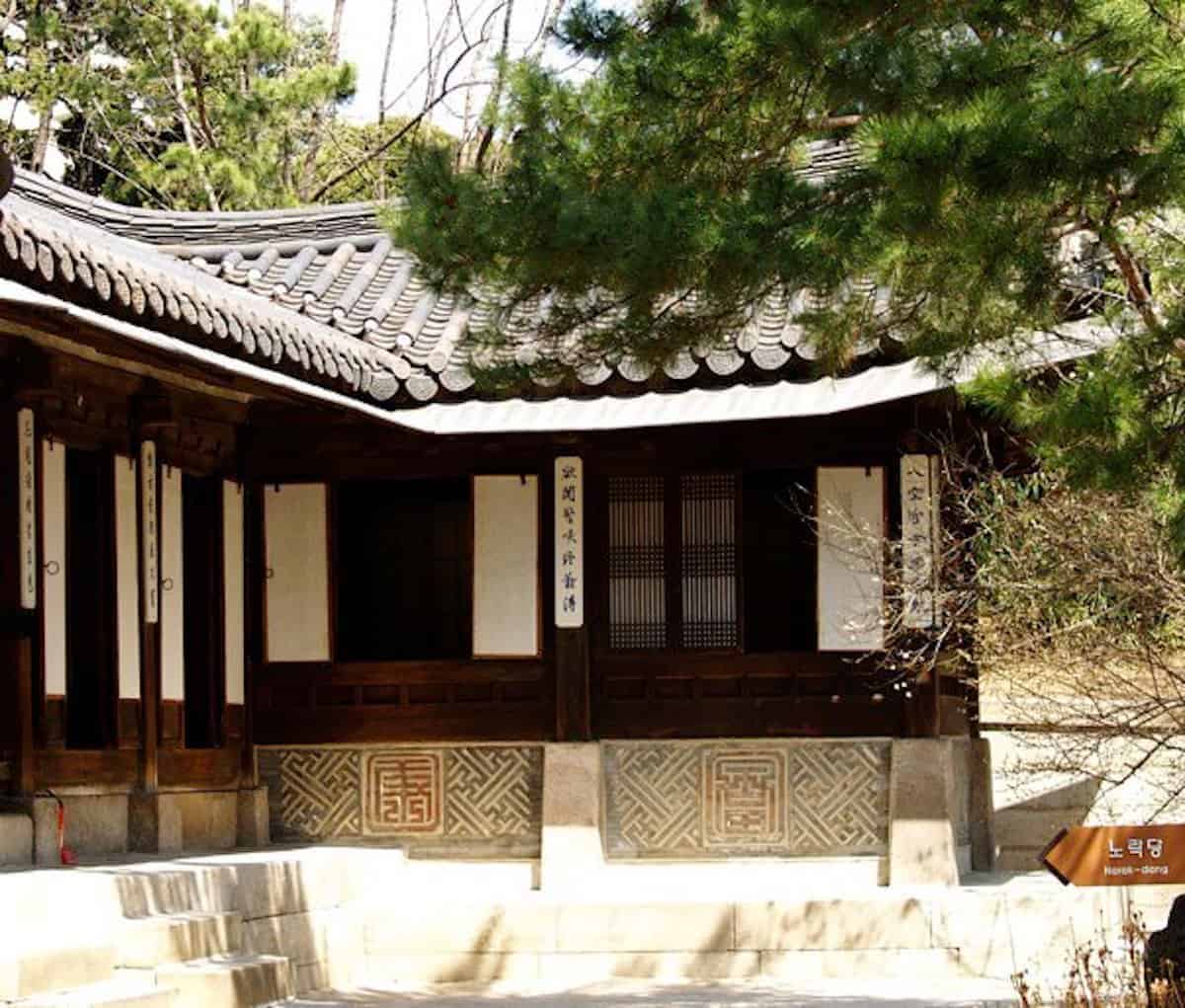 Jump to:
Not sure what to bring? Here's a packing list for last-minute travel!
Pro Tip: A Discover Seoul Pass may not be worth your while as you'll only be in the city for a short visit. Calculate the cost of all the attractions you want to see and compare it to the price of the pass before purchasing.
Itinerary
As Seoul is such a large city, it's worthwhile visiting close-by tourist attractions on the same day, so that you don't waste time commuting.
Note: if you're visiting between June-July, here is a guide to summer in Seoul (ways to beat the heat and best things to do.)
Getting Around
The easiest way to travel around Seoul is obviously by taxi (and surprisingly cheap.) For those travelling with others, or who have a more flexible budget, I recommend taking a taxi (IF it is not peak hour. Traffic jams can be bad in Seoul!)
Seoul also has a great public transportation system, from bus to subway and train. My top recommendation is the subway. It's fast, clean and convenient. Buses are not bad but the bus rides can be quite... startling? The drivers start and stop as well as take corners quite aggressively so, if you can't get a seat, you may find yourself in danger of falling over whilst standing. (Buses get crowded during peak hours so it's hard to get a seat.)
Pro Tip: buy a T-money card at vending machines in subway stations or from the cashier at convenience stores. This is a reloadable transportation card that can be used on subway, buses, and even taxis. With it, you are sometimes able to save some money commuting.
Travelling to Seoul from Incheon Airport
Incheon International Airport is the main airport in Seoul. From Incheon, there are several ways to get to the city centre:
- private car (comfy but pricey)
- taxi (can be troublesome. For example, I've had taxis refuse to take us when travelling with my Aunt and her wheelchair.)
- express train (45 minutes to Seoul station)
- my favorite: airport limousine bus (not expensive and still very comfortable!) You can buy the tickets at Incheon.
Note: Starting from July 1, 2021, foreign visitors staying in South Korea for over 90 days need a K-ETA (Korean Electronic Travel Authorization) before their arrival. This can be easily done online.
Day 1: Royal History
Gyeongbokgung Palace
There are many royal palaces in Seoul but Gyeongbokgung Palace 景福宮, is the most famous, largest and most well-preserved so it's the 1 we're including in this 3-day Seoul Itinerary.
Constructed in 1395, most of the palace was destroyed by Japan so what stands today is mostly a reproduction. However, the palace is still very much worth a visit. It was voted by many Koreans as the "most scenic location in Seoul." You will need at least 2 hours, or more, to see the huge palace grounds. (The guided tour alone is 1.5 hours!)
Pro Tip 1: Rent a traditional Korean dress (Hanbok) and, if you do it correctly and completely, you don't have to pay admission fees to Gyeongbokgung!
Pro Tip 2: You may want to visit during the Changing of the Guard (Sumunjang.) Honestly, I won't say the changing of the guard is an unforgettable experience but it does make for nice and colorful photos!
It's held at 10 and and 2 pm on every weekday EXCEPT Tuesday in front of Gwanghwamun (the main gate of Gyeongbokgung Palace.) Alternatively, there's a shorter ceremony at 11 am or 1 pm on the weekends.
Alternative: Changdeokgung Palace 창덕궁/ 昌德宮, also known as Changdeok Palace is quite close by, to the East. It's a UNESCO World Cultural Heritage site famous for its"Secret Garden", also known as Biwon (비원/ 秘院.) is a popular place to see cherry blossoms in spring. Don't forget to check out the Ongnyucheon Jade Stream there!)
Traditional Korean Houses and Culture
Insa-dong, Ikseon-dong and Bukchon-dong are 3 places in Seoul, well worth a visit for their history and culture, and thankfully very close to each other, so it's possible to see all 3 in a day, (Since we're short of time, I recommend choosing 1 or 2 from the 3 options.) Here's a summary of what you'll find it each, with a more detailed write-up below.
- Bukchon Hanok Village (my favorite): "North Village", as its Korean name translates into, is filled with traditional Korean houses dating back hundreds of years. People still live in this little village- so do be considerate- but. you can also find trendy cafes and eclectic shops. (There's even a small minimart in the village!)
- Insa-dong: at first glance, this will feel a bit like an underwhelming tourist village as the main street is filled with cheap tourist goods. Wonder down the small alleys to the side of the main street and you won't be disppointed.
- Ikseon-dong: The newcomer on the block, Ikseon-dong only gentrified in the last few years. It's super trendy with lots of beautiful cafes you'll see all over social media. (Perfect place for an Instamgra selfie!) However, the streets are supper tight, can get very crowded AND you'll have to wait ages to get into the popular cafes, even during "off-peak" hours!
Bukchon-dong
This is a picturesque village full of historic Korean buildings nestled amid the towering skyscrapers of Seoul.
You can do everything from learn to make kimchi at the Kimchi Academy, to shopping and eating in Bukchon. (Note: The Kimchi Academy offers 2 courses, a regular course and a more expensive professional one. I took the latter and it didn't even include written recipes! Fun but I'd say it's more of a tourist experience. I'm not sure I feel equipped to make the recipes at home, let alone feel "professional!"
My favorite Soondubu-Jigae restaurant is right outside this village- they still make their own tofu!https://www.youtube.com/shorts/AJoX5_CSdqA
Insadong
Walk round the corner and you'll reach Insadong, where you can find mass-market tourist shops next to art galleries, a small shopping mall housing many craft shops, and traditional Korean teahouses. It's one of my favorite places to buy Korean souvenirs and traditional Korean snacks.
Foodie Tip: I do NOT recommend the famous temple-food, vegan restaurant in Insadong. It was the worst dining experience of my 8 trips, including getting food poisoning in Jeju! In a nutshell, it took more than 4 hours for the food to arrive, and the food was awful too. (Cold, soggy and the worst food I've had in Korea.) The servers and owner didn't seem to care at all! In the end, my part and the one next to use had to leave before the meal was finished because we were running out of time!
Ikseon-dong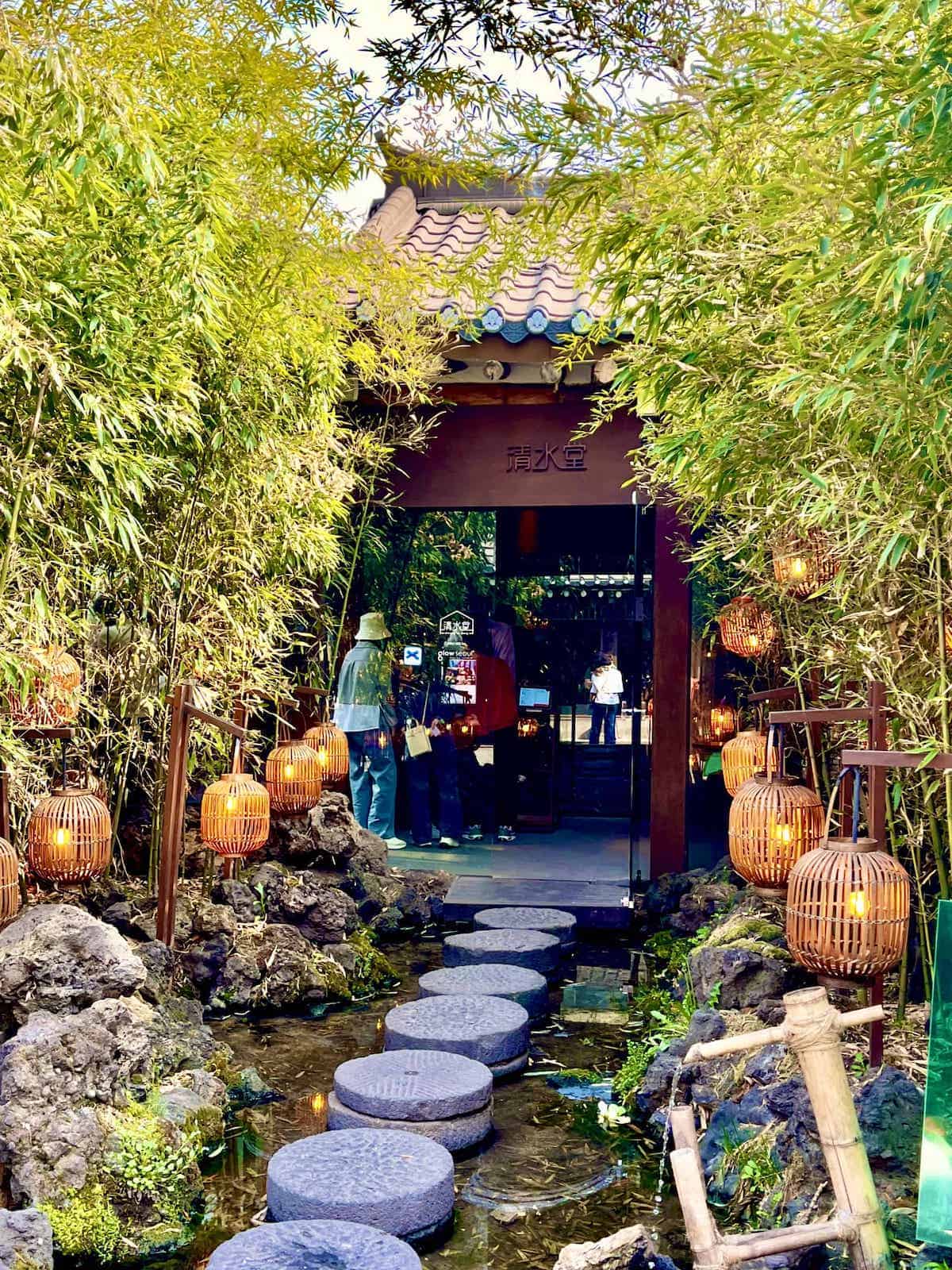 This is a short walk from Insa-dong and Bukchon-dong. Narrow alleys are lined with traditional Korean houses in which you find trendy cafes, clothes shops, photobooth shops and more.
Day 2: Shopping
What to get: You can find cheap socks as well as inexpensive and good skincare in Seoul. If you like Korean fashion (and are small in size), the streets are filled with inexpensive clothing and jewellery.
Myeongdong
Myeongdong is tourist central.
I normally prefer to avoid tourist traps when travelling, but Myeondong is still a fantastic place to be based in Seoul, because it's so fun and conveninet!
If you enjoy beauty products, cosmetics, Korean fashion, and food, Myeong Dong is the place for you. The shops are all next to eahc other, and they try to make it as easy for tourists as possible. Hence, if you spend over a set amount (usually 30,000 won, around USD$30), they'll give you your tax refund back on the spot! This is the best way to do it, because claiming tax at Incheon is a pain. (It's confusing and takes a while.)
Keep in mind that different stores will run different promos so, if you're a bargain hunter, look around before getting anything. (The return policy in Korea is definitely not as good as in the West!) If you don't see signs, just ask the sales assistances what promotions they have. (Usually, you'll be given a different set of free gifts, or samples, based on how much you spend. This can range from a trolley bag to travel-sized skincare. Sometimes even full-sized! They call it "service" in Korea. You don't say!)
Pro Tip: I recommend the restaurants/ cafes and not the street vendors, because the quality of the street food in Myeongdong isn't as good as elsewhere in Seoul, and more expensive too. If you can't take spice, here are some Korean foods that are not hot .
Where to Eat: Michelin-recommended places can sometimes not hit the mark but Myeongdong Kyoja is good, if you don't have to queue for too long. (There are 2 outlets, so you can check both lines out.) My favorite is the Kal-guksu noodles, as the flavor of the broth is great. Dumplings are not bad too but I prefer the noodles, if you ask me- the best part about them is how meaty they are. (They're huge- great value for money.) Definitely skip the Cold Noodles if you can't take spice. I found them too spicy for me and I LOVE chili!)
Note: if your hotel is not near Myeongdong, leave Myeongdong for the last stop. It opens late and, that way, you don't have to carry your haul all around town with you. (Or leave them in one of the lockers in the tube station. You have to pay to use those, of course.)
Markets
Seoul has numerous markets and Namdaemun Market , which sells everything from food to electronics and jewelry, is 1 of the most famous. It's also a stone's throw from Myeongdong! You can find everything from food and jewelry to electronics here.
If you've not eaten your fill at Namdaemun, head over to Gwangjang Market, which was featured on Netflix's show "Street Food." The bindaetteok (mung bean pancakes) is great! Cheonggyecheon Stream is just outside, and a great place to walk off the calories!
Note: I personally don't recommend Dongdaemun Design Plaza as I found the clothes not that cheap and/ or nice.
Hongdae
Despite being way past collage age, I love Seoul's university areas, Hongdae or Edae. They are really buzzy and fun! At Hongdae, you'll find lots of good music. Edae, being the women's university area, is a great place for female stuff, such as shopping for clothes or getting your hair and nails done. The prices and quality are great! (If you're older, the clothes shopping may not be for you, but the hair and nails are still great. My then-60+ Mom did her perm at Edae and 10 years later still says it's the best perm she's ever gotten!)
​
Day 3: Take a day trip!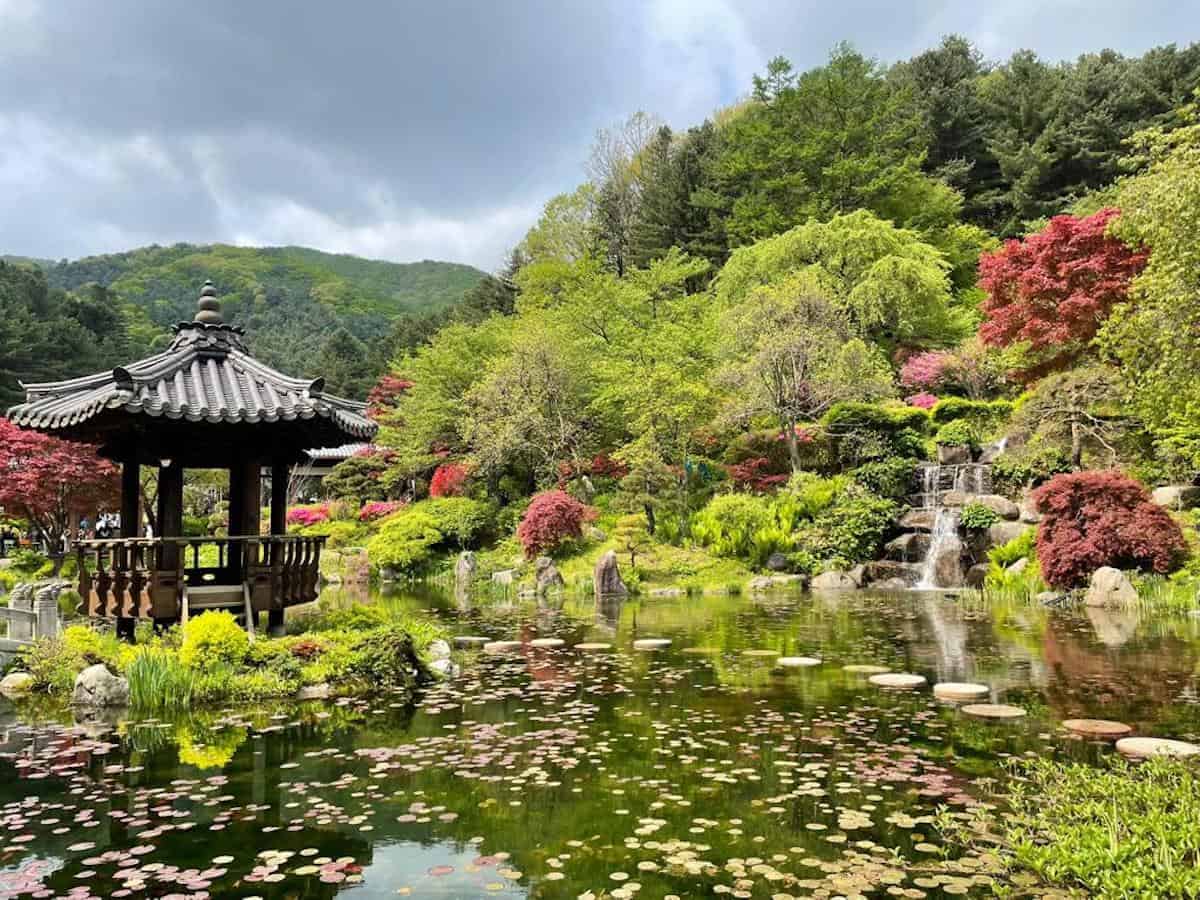 Although there are still many more things to do within Seoul city itself, you may want to consider a day trip.
From Seoul, you can easily take many short trips to other parts of Korea, such as Busan and even Jeju (although these 2 places warrant much more than a day trip. I've been to both more than once!)
1 popular thing to do, for those interested in the Korean War, is to book a tour to the demilitarized zone. Another that is popular with K-drama (Winter Sonata) fans is Nami Island.
For the best places to visit within easy reach of Seoul, click here.
Others
You could also:
- take a hike in Bukhansan National Park, Namsan Park, or Inwangsan Mountain? Hiking is one of the most popular things to do in Korea, so you'll be really experiencing local life!
- take a cable car up to N-Seoul tower (in the Namsan Park area.) I didn't find this a must-do personally. You do get a great view of cherry blossoms going up the cable car in spring though!
- if you're travelling between Jong-no (a popular area to stay) and Gangnam, you could visit the National Museum of Korea, the largest museum in the country, and showcases Korean history, art, and culture.
- I don't recommend Gangnam unless you're a crazy K-pop and K-drama fan (or you've already seen the rest of Seoul.) It's much more sprawling, so you'll waste a lot of time getting around and personally I found it not as fun as North of the River (with the exception of Seoul Forest, which is full of cute cafes and shops and HIGHLY recommended.) Another exception is Bongeunsa Buddhist Temple.
Expert Tips
- Remember that Google maps does not work in Korea! You will need to download Kakao Maps or Naver Maps.
- You can get Internet almost everywhere in Seoul but, for convenience, you can rent a portable Wi-Fi device called a "pocket Wi-Fi" at the airport or online before your trip. Alternatively, I purchase an e-Sim or a local SIM card with a data plan. (I prefer the e-Sim as everything is online and you don't have to go to a shop to get it.)
- The best time to visit Seoul is during September to November (fall.) There are beautiful cherry blossoms in Spring- but also lots of air pollution!
- If you don't know where to stay, here's guide on the best places to stay in Seoul, as well as a review of the various 5-star hotels in Seoul!
For more Korean travel tips, click here.
Let me know if you have questions in the comments!