A Last Minute Travel Packing Checklist for Asia 2023 for a last-minute packer.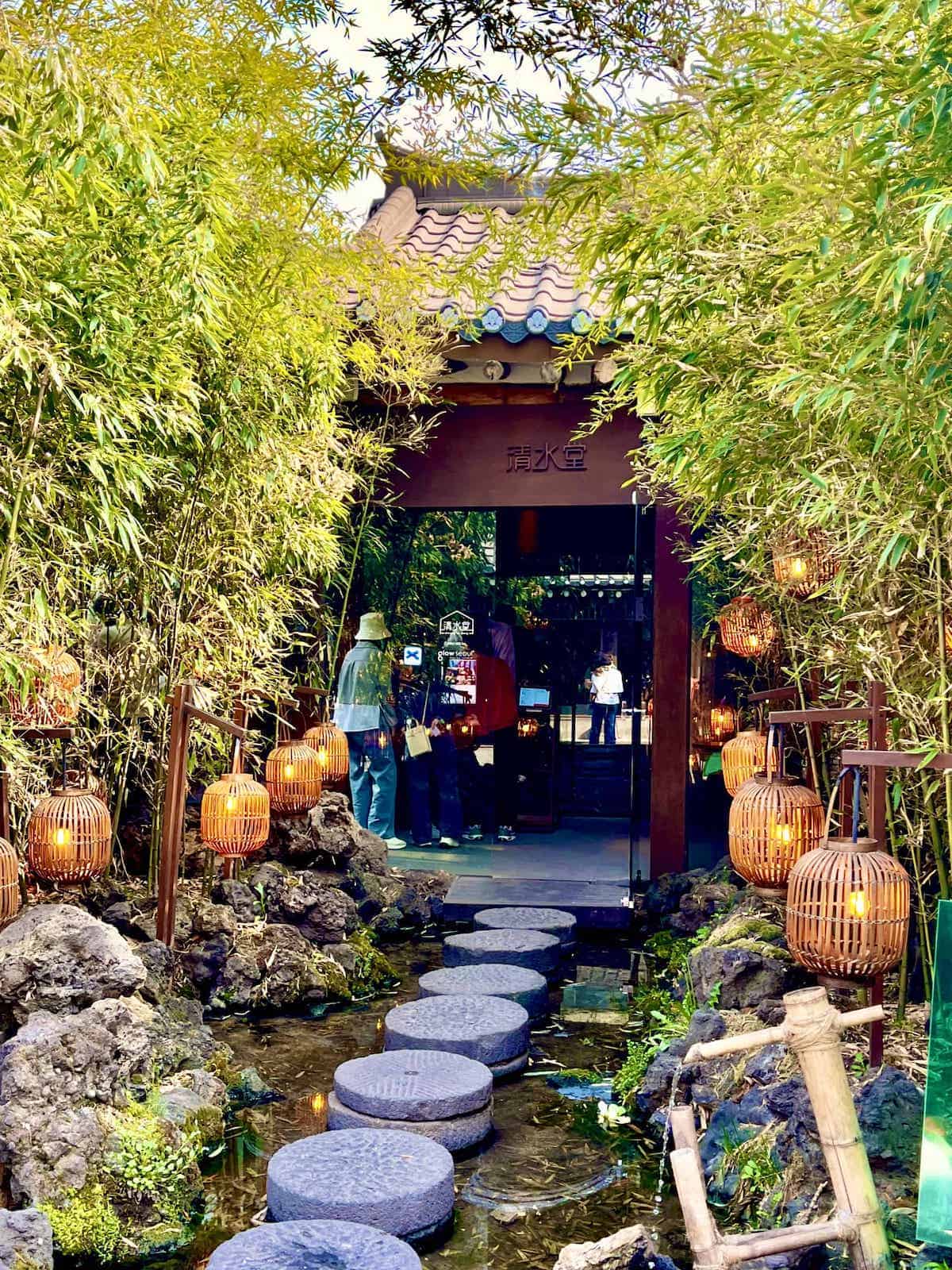 Jump to:
Planned a last minute holiday? Lucky you!
Short trips are pretty easy but there are often a ton of last minute things to do before longer holidays, especially if going for an international travel trip!
Here is a general packing list for last-minute travel to help manage your stress levels! I suggest printing out a copy of this post and putting it on your fridge, so you can tick the most important things off everytime you travel!
Note: Keep in mind that the personal items you need would vary depending on the destination within Asia and the activities you have planned. If you're visiting Singapore, here's a specific list of things to pack for Singapore!
For example, when I got to Australia for horse-riding holidays, I bring my riding boots and chaps, but these aren't items I would put on a general travel packing list!
Travel Essentials
These are the things that you won't be able to easily replace or buy at your new location. You may not even be able to make it on the plane without them!
Passport: for international trips. Remember to carry it with you, and not in your check-in bag! Ensure that your passport will be valid for at least 6 more month, and that it still has enough space for new stamps. For peace of mind, make sure you have a photo of all your important documents on your phone too.
Driver's License/ Identity Card: If traveling by air, your ID has to be compliant with Real ID, or you won't make it past the TSA checkpoint, as of October 1, 2020. Bring your international Driver's license too, if planning a road trip in a different country.
Travel visa, if required for your destination: for example, Korea requires travelers from most countries to have a travel visa, the E-KTA.
Travel Insurance Details: all the important travel documents you would need to make a claim
Itinerary + Car/ Train and Hotel Reservations Details: Save the electronic copies in your phone and carrying a printed copy is always helpful in the unfortunate event of losing your cellphone or running out of battery. Directions to your hotel is also a good thing to have, in case you can't get Wi-fi at your destination If traveling to a non-English speaking country, such as Korea, always have the hotel's name and address in Korean to show to the cab driver.
Cash: Especially if the country you're traveling to is not cashless. For example, some countries only accept cash as payment for visa-on-arrival. A small amount in local currency and some USD or EUR for emergencies is always good. (It is usually cheaper to exchange money at your destination than in your home country, but that can vary.)
Money Pouch: You may want to bring an inconspicuous money pouch to keep your money safely on you
Debit cards /credit cards: I like to bring at least 1 debit card and 2 credit cards with me just in case. (If traveling overseas, remember to notify your CC company and activate your cards for overseas usage.) If planning to spend a lot on the holiday, you may want to ask your credit card company for a temporary credit limit increase.
Prescription Medication: If on prescription meds, make sure you have them with you in your carry-on bag. (And don't forget to check that they are all legal in the country you're visiting, and not considered to be drugs. Singapore, for example, has very severe penalties, such as capital punishment, for drug traffickers.)
Vaccination documents: check that you have all the necessary vaccines for your destination, and the documents to prove it.
Medical Kit: if you fall sick in a new country, you may not be able to easily see a doctor. Sometimes, the doctor only prescribes very light medicines that you may not find effective. (For example, in Japan.) It's always helpful to carry some basic medication, such as diarrhoea medicine, band-aids, antiseptic, pain relievers and cough mixture, as well as a basic first aid kit with you. As above, remember to check that all the medicine you bring is considered legal and acceptable in your destination.
Smartphone and portable charger: Pretty much a travel essential these days. Although you can probably buy a new smartphone in most countries, you won't have access to the information in your original phone (unless you use iCloud or something like that.) A power bank would also be very helpful, in making sure your phone is charged up all day. For other electronics, see below. Make sure you've cleared your phone storage, so you have space for more photos and videos!
Face masks and hand sanitizer: considering current health concerns, these may be good for the flight or crowded places
Note: if mobility challenged, you may want to bring your own wheelchair. It can be surprisingly difficult to get one at Asian hotels, even 5-star ones! For example, at Marina Bay Sands Singapore (MBS) and Shilla Jeju, I was informed that we cannot reserve wheelchairs. We'll just have to turn up early on the day to see if they have a spare one to lend us!
MBS was great, as they have enough in stock that you can most likely (but not definitely) get one. However, although the service at Shilla Jeju was terrific, they are woefully understocked when it comes to wheelchairs. We didn't manage to get 1 for our entire 4-day stay! (This was in spite of them offering us one when they say how immobile my elderly Aunt was!)
In Your Carry-On
Besides the important documents listed above, here are some other important things you would need in your carry-on luggage:
Travel-sized Face Moisturiser: Your skin can really dry out up in the air, especially on long-haul flights, so moisturising can be helpful. Make sure it's small enough to fit the airline's carry-on rules!
Lip Balm
Snacks
Neck and bag pillow: optional, to prevent stiff necks on long flights!
Sleep Mask or Eye Mask
Spare set of spectacles or contact lenses
Compressions socks
Remember to check that the size of your carry-on adheres to the airline's rules, especially if you are transferring to a budget airline later. (They're notoriously strict with cabin bag sizes.)
Note: The TSA only allows liquids in a carry-on bag that are in 3.4 ounce (100ml) containers. These must fit a small, clear resealable bag that is of quart-size. LIquids in containers over 3.4 ounces, even if the amount of liquid in it is under 3.4 ounces, must be checked in. Place this clear bag right on top of your other things, for easy access at airport security.
Tip: I have a small luggage which I keep filled with travel essentials for last minute travel.
Clothing
If planning on visiting religious sites, such as temples, it's a good idea to bring clothing that adhere to the usually modest dress code (usually covered shoulders and legs.)
Check the weather of your destination right before you leave and make sure you're bringing appropriate clothing.
As we essentially travel with a capsule wardrobe, make sure all the pieces match so that you can get more wear out of them.
For Hot Weather
Lightweight, breathable clothing made of natural materials such as cotton and linen. (Tops, shirts and comfortable pants, shorts, and skirts.)
Swimwear (if you'll be near the beach or a pool)
Underwear and socks
Light jacket, sweater or shawl (for cooler evenings or places with air conditioning)
Comfortable walking shoes or sandals
Flip-flops or beach sandals
Hat or cap for sun protection. A Sun vizor is actually best as it keeps you shaded but doesn't trap the heat.
Pajamas or sleepwear
In case you visit upscale restaurants or events: Formal attire for men. For women, a sundress can usually be dressed up with jewellery and a pair of formal shoes.
For Cold Weather
Tops and bottoms: make sure they're fast-drying if you plan to do laundry on your holiday
Sweaters and clothes you can layer up with
A coat, scarf and hat (if necessary)
Underwear and socks
Comfortable walking shoes or boots
Pajamas
For fancy restaurants: fancy clothing and shoes
Accessories
Sunglasses with UV protection
Travel umbrella or rain poncho (depending on the season): if staying in a 5-star hotel, you can get a large umbrella from them. (However, you may find that quite heavy to carry around as opposed to a raincoat.)
Money belt or hidden pouch for valuables
Crossbody bag or daypack for daily outings: a fanny pack is very popular these days
Statement jewellery to go with your travel capsule wardrobe: I usually like to pack neutral clothing pieces, so that they can all match, and vary up my outfit with jewellery (which is smaller and lighter to pack too.)
In Your Toiletry Bag
Insect repellent: an essential item to pack for tropical countries such as Singapore and Malaysia!
Toiletries: toothbrush, toothpaste, dental floss, shampoo, conditioner, body wash, etc. Although you can also buy these at your destination!
Skincare: face wash, toner, serum, cream and sunscreen with high SPF. I would say it's more important to bring your skincare than toiletries if you have sensitive skin. (As your face may react badly to a new brand of skincare.)
Personal hygiene products: such as deodorant, sanitary pads etc. It is, for example, difficult to get tampons in Korea! (Click through for more Korean travel tips.)
Make up
Dissolving Soap Sheets for off-the-beaten-track travel
Anti-Nausea wristband or motion sickness medicine
Electronics
Camera, video recorder and/or tripod: Optional, a phone can do the job these days. If you're big on photography, an extra memory card will ensure you never run out of storage space!
Headphones or earbuds
Any necessary travel guides or apps downloaded
Travel adaptor: if travelling somewhere with a different electrical system and not staying in a 5-star hotel
Chargers for all of your electronic items, such as a laptop
Miscellaneous
Travel-sized laundry detergent (for longer trips)
Snacks and reusable water bottle
Compact travel towel: optional
Mini sewing kit
Ziplock bags (for keeping items organized and waterproofing)
Entertainment (books, magazines, games) for downtime
Extra Foldable Soft Bag: in case you do some shopping!
Before You Leave
Remember to safely lock up your doors and windows before you leave.
Clean the house: make sure all the trash has been removed so you don't come back to a stink!
Clean the fridge: give away any perishable food that will expire in your absence. I also like to store a small container in the freezer, with a bean on top of a cube of ice. That way, if I return and the bean is at the bottom of the container, not the top, I know the freezer broke down in my absence (which is why the ice melted) and the frozen food is no longer safe to eat.
Unplug whatever electronics you can: such as the TV and laptop. (Obviously leave the fridge and freezer on if you have food inside!) If not they'll continue to consume electricity!
Adjust the thermostat: if it's cold, adjust the thermostat so that your pipes don't freeze
If friendly with your neighbours, ask them to keep an eye on your house for you!
Let a good friend know you'll be away, and send them your travel dates and details
Set up the CCTV and security cameras before you leave. You can also set up timers for lights, if you want to pretend that someone is at home.
Remember to pause deliveries: a huge heap of uncollected milk, mail or newspapers on your porch is a dead giveaway that the house is empty!
Set up an Away reply for work emails
Set up Travel Alerts: so you will be informed on flight delays and the like
Arrange child care, plant care, pet care or elderly care: make sure you have all the necessary information, such as doctors and medications, for the caregiver
Pay off your bills: to avoid late fees and makes sure you have enough credit limit left for your holiday!
Research local customs to make sure you don't offend anyone on holiday!
Lock heirlooms and valuables in a safe
Check in Online: saves you a lot of time!
Check the News of your destination country: to ensure there are no strikes or riots
Remember to consider the climate and cultural norms of your specific destination when packing. It's also a good idea to check the local weather forecast before you leave and make any last-minute adjustments to your ultimate packing list.
Safe travels and enjoy your holiday in Asia! Hope this last minute packing list was helpful and that you'll have all your most important things on your weekend getaway!