Travel Tips for South Korea: what you need to know to enjoy your time in Seoul, Busan, Jeju or more!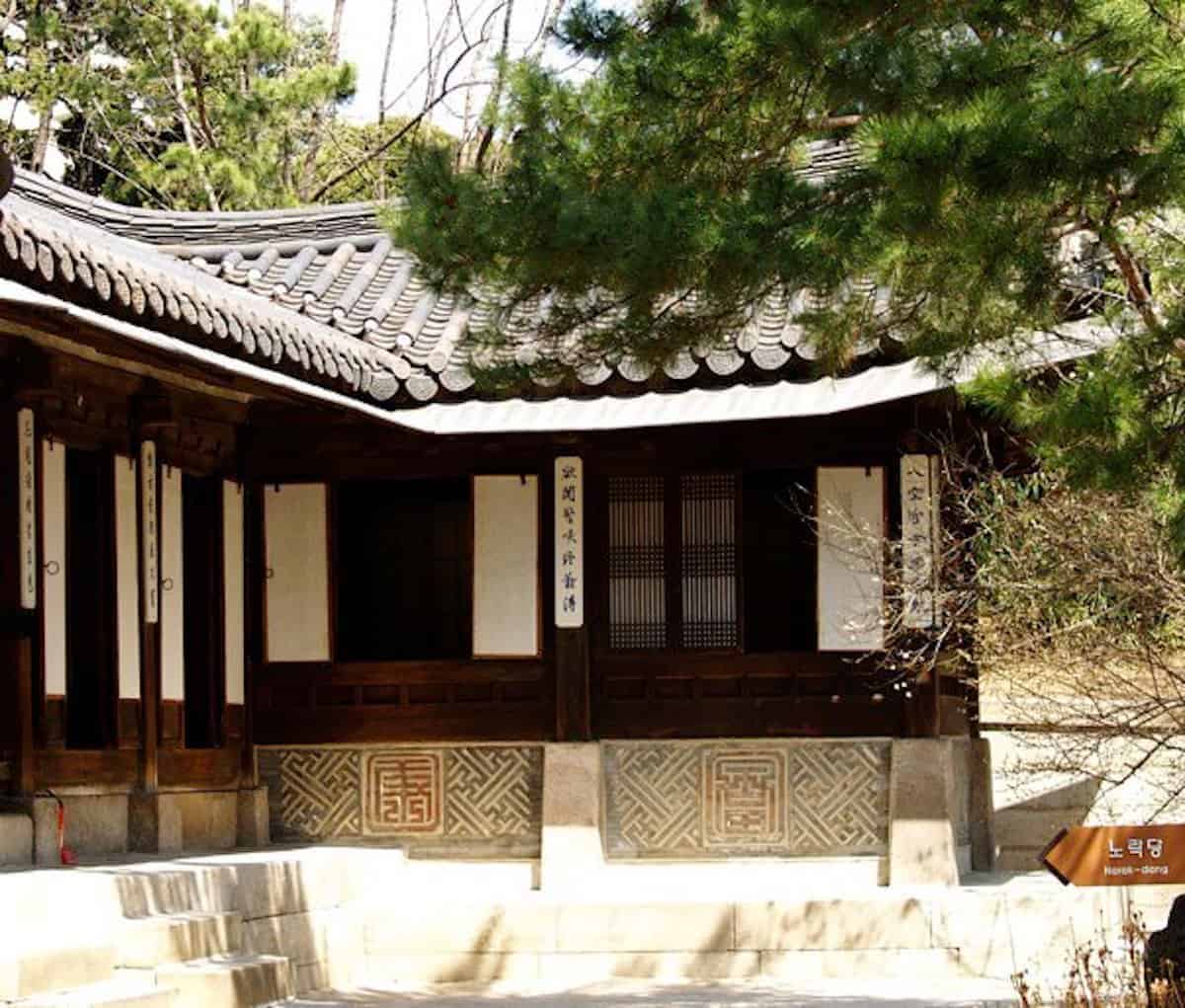 Jump to:
If you're still not planned your itinerary for South Korea or what to do in Seoul, here are my top recommendations after having been there 10 times! And, if this is a spontaneous trip, here is a last-minute travel packing checklist for you!
The Korean idea of good manners is very different from the Western idea.
My 1st trip to Namdaemun market, someone literally put their hands to my waist and moved me to to the side.
Had this happened in London (where I was living at that time), I would have been mortally offended. But it's all part and parcel of being in Korea! (Not that it happens every day, but Koreans don't have the same idea of personal space as the West so they'll get a lot more up close and personal than you may be used to!)
Tip: when travelling in Korea, leave what you're used to behind, to enjoy your Korean holiday to the maximum!
Korean drivers are hard core
Cars- motorcyclists!- often drive on to the pavement in Korea! I've never said f*** as many times as I did in Busan, due to almost being hit by a vehicle (when on the pedestrian pavement!)
Moreover, zebra crossings- and often red/ green lights- seem to be more suggestions rather than the law here. Always check carefully before crossing the road!!!!!
Tip #1: be careful with cabs- 1 drove off as my Aunt was in the middle of alighting! Super dangerous! (She's OK, thanks for asking.) Our trick after that was not to pay till everyone in the back seat has alighted.
Tip #2: download a Korean maps app like Naver or Kakao maps to track your cab journey. I've had a Korean cab driver leave me at the wrong address and it was in the middle of absolutely nowhere! (In the middle of winter too so it was freezing cold.)
Korean addresses
The anglicisation of Korean words can range and many people won't be familiar with the English names so always print the Korean addresses of the places you want to go to.
For example, taxi drivers (at the airport) didn't know even know the English names of places like Intercontinental Hotel COEX and Signiel Hotel (a Korean luxury hotel brand by Lotte, 1 of the Korean conglomerates.)
Note: if you're looking for a place to stay, here are the best luxury hotels in Seoul!
You don't need to tip
Travelling in Korea can be inexpensive and it's helped by the fact that you don't need to tip! My 1st trip, I stayed at Shilla Hotel and when I wanted to tip the porter, he cheerfully told me that there's no need to tip in Korea.
I don't know how to describe it, but it made travelling in Korea feel even better! (And not just because I was saving money- I guess it's because the interactions felt less mercenary?)
Korean food is all about DIY
For example, with Korean ginseng chicken soup (samgyetang) you often have to add your own salt, or it will taste really bland.
Similarly, with Korean pork soup and rice (gukbap, a specialty of Busan), you have to add in the salted shrimp (saeu-jeot)- chives, radish kimchi (kkakdugi) etc are more up to individual preference.
For budae jjigae, at some outlets, you need to let the soup boil off before enjoying it, or it will be tasteless! Then when it's almost dry, you can top up with soup (usually found at the side in a huge kettle) or, at the end of the meal, stir fry it with ramen or rice.
Pro Tip: Korea is a food lover's paradise and here are some of the best traditional Korean snacks to bring back with you!
Automated food ordering
At many chain restaurants, food ordering is automated via a kiosk or a tablet on your table.
Look out for the American flag at the top/ bottom to switch the screen to English but note that, even then, the English is quite half-hearted. At Samjin Eomuk Cafe in Busan, only the "To Go" and "Having here" options were in English- after that, the items on the menu reverted back to Korean!
Tip: the Korean alphabet is super easy to learn. It would make your life SO much easier if you picked it up before your trip. I'm semi-familiar with the Korean alphabet and I still have issues understanding/ being understood in Korea!
The Korean way of labelling floors is different
When I walked in to the lobby of Shilla Jeju, I was on the 6F. When I entered the Signiel Busan lobby, I was on the 3F. (Below the 3F was B1- who knows where 2F and 1F went!)
So don't get confused if you walk in to the lobby, and you're told to go to the 4F but there are only 2 stories in the building!
Cafe culture is huge in Korea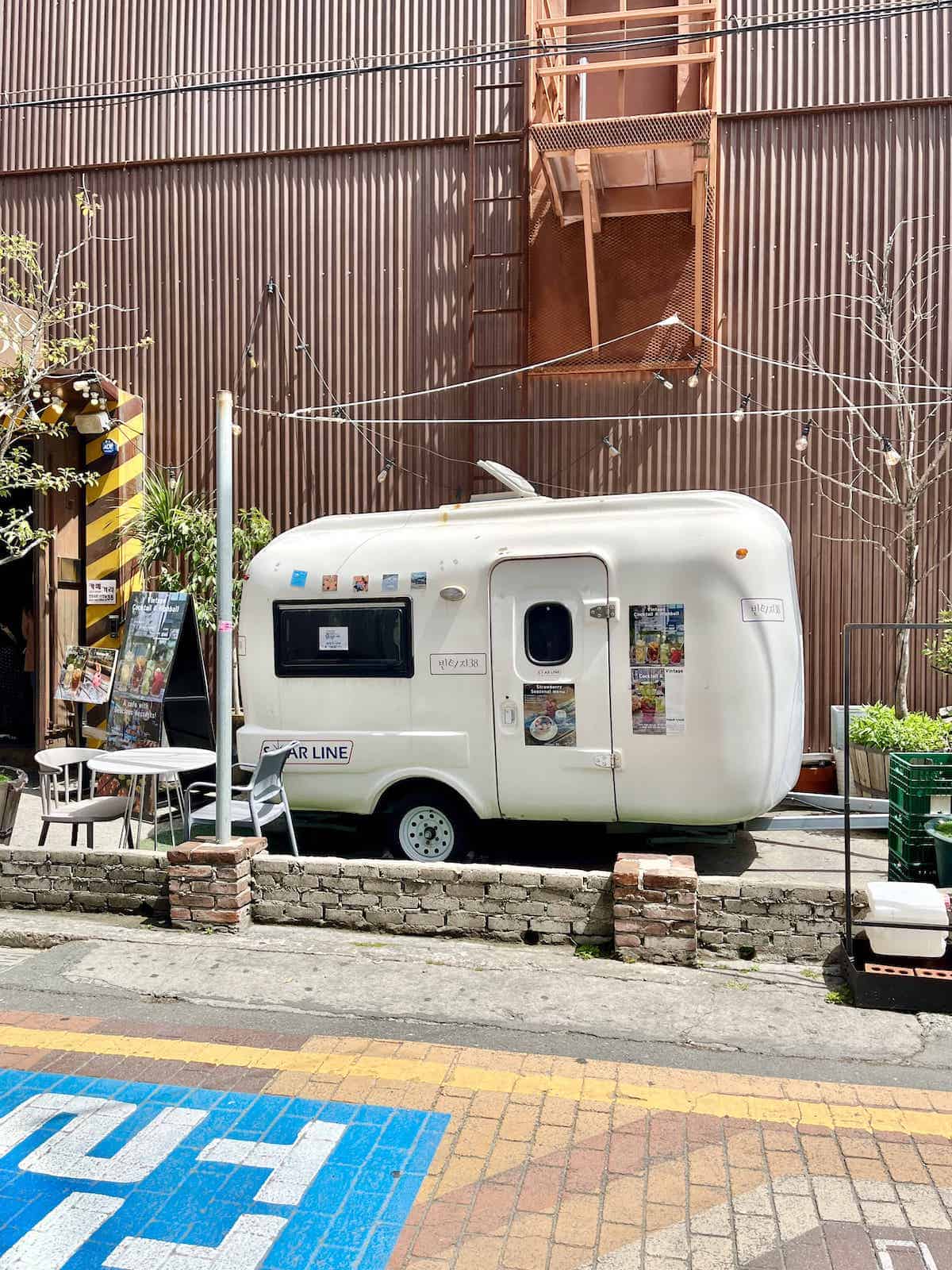 There are so many cute cafes, sometimes with amazing views (especially in coastal places like Busan and Jeju, where many cafes have amazing views.)
If there's ever a time to give Starbucks a miss, it would be when you're in Korea!
Tip: balconies aren't huge in Korea but terraces are! Check to see if your cafe has a rooftop terrace- they often offer the best views!
Download a translation app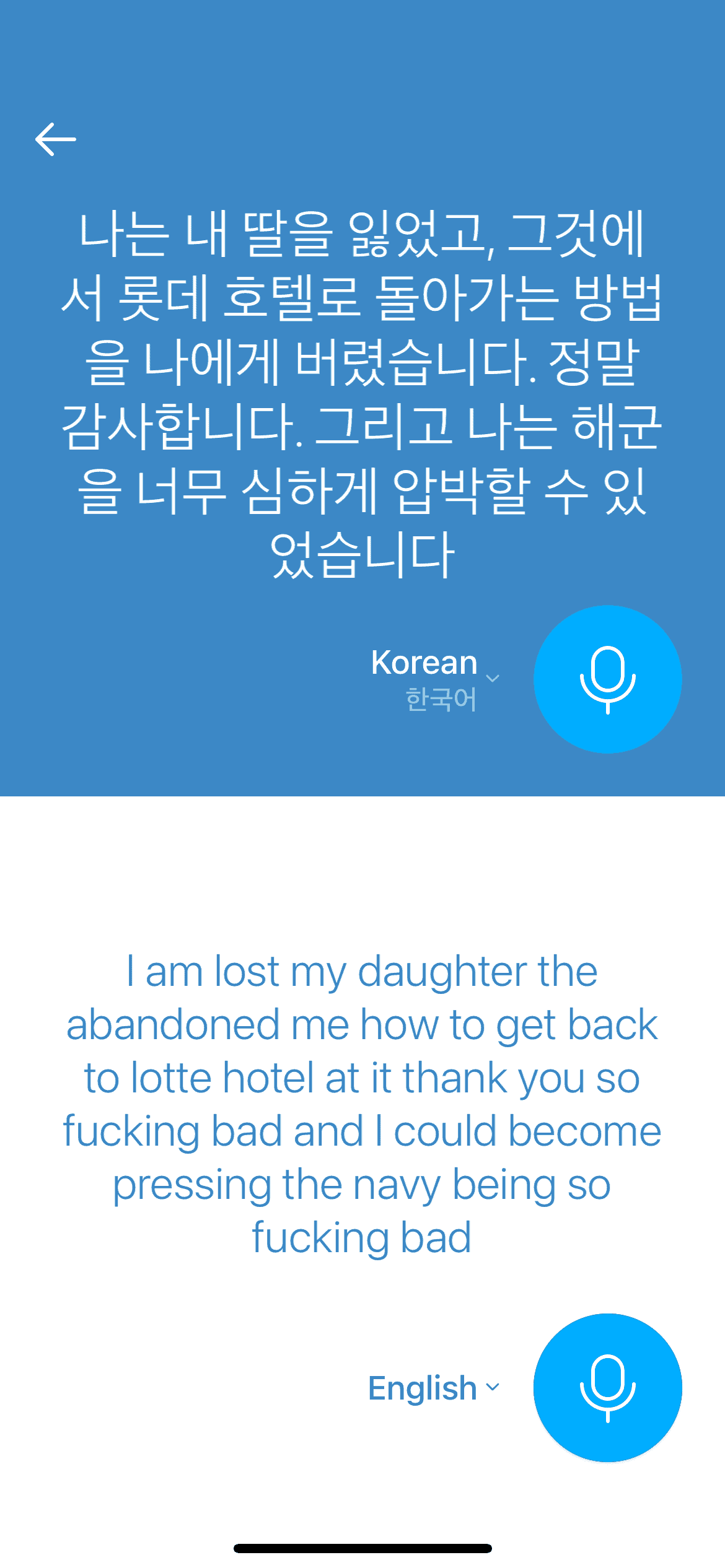 I recommend Papago- although sometimes the translation can be dodgy, it's better than nothing! (For more free apps that I recommend for Korea, click here.)
Even when Koreans seem to speak perfect English, miscommunication can happen. For example, at 1 hotel, I asked what time I should leave if my train was at 150. Now I think she heard 115 because she told me 1130 or 12 and the station was only a 10 minute drive away!
Tip: say 145 instead of 150 to prevent mix-ups.
Another time, I asked about the air quality and the hotel receptionist, who seemed to have understood me perfectly, handed me a discount voucher for a nearby attraction! I appreciated it but was slightly confused. LOL
Which brings me to the next point...
Check the air quality before you head out
Especially in spring, the air quality can be terrible.
You might want to avoid heavy exercise or long walks on those days! I always feel extra tired- and dirty!- when I'm out on a day on which the air quality is bad.
Solo travellers might find it hard to find places to eat
This has improved a lot in Seoul, especially near the touristy areas.
However, many places only offer menus for 2 people or more. (You could always pay for 2 but it's a waste of food!) For example, I wanted to book La Yeon, the Michelin-starred restaurant at Shilla Seoul but they don't accept solo diners!
Similarly, when I was in Kkangtong Market, Busan, the Nakji Bokkeum (Octopus dish) was a platter for 2 or more. And at Mugunghwa, Lotte Hotel Busan, I was told only parties of 2 or more could order the set meal. (To be fair, the waitress did offer to check but I didn't want to be a hassle so I ordered a different item instead.)
Tip: if you're finding it hard to find a place that will accept a solo diner's order, just go for Korean street food!
People stare. A lot.
Now this is more true of the older generation, and if you're travelling outside of Seoul.
But, oh my goodness, I've never been stared at as much as when I was in Busan, South Korea! And I'm East Asian, so I could technically pass for a Korean if I don't open my mouth! I went to a restaurant at Songdo Beach, Busan, and the entire restaurant of diners (OK 3 tables- I was at the 4th and last table) stared at me for a looooong time.
I'll be honest- I've ben to Korea 9 or 10 times already and I still felt uncomfortable. They were staring in a "you're so weird" way, not a friendly way. However, I decided to just smile at them and hey some of them smiled back! So, all's well the ends well 🙂
Concentrating on what's in front of you
In Korea, don't forget to look up!
A lot of the best restaurants are on the upper floors of the shophouses.
Korea also has a lot of shops underground- especially at subway stations!
Tip: I found COEX overrated. There aren't many shops you'd want to shop at there, though the food offerings are decent. It's worth a wander if you're in the area but I personally wouldn't go down just for it.
You might get spat at
In Seoul, not so much.
In Busan, I get spat at at least 3 times a day. Only thing is, they're spitting near me, not at me (I hope!) Spitting (on the street) is 1 of the things that would be considered awful in the West but is not an uncommon occurrence in Korea!
There's free wifi almost everywhere
Whilst I do use an e-SIM in Korea just to be safe, you can get free wifi at almost every public space.
Restaurants, cafes, buses, the train etc... Just look around for a piece of paper which says:
wifi:
password:
And enter the details accordingly!
Tip: if you are a female with large feet and plan to walk a lot, you may want to bring an extra pair of shoes. Korean women must have small feet as it's almost impossible to find women's shoes in larger sizes. (The largest I found was a size 40 at a H&M but it was cut like a 38.) Try places like ABC Mart or get a pair of unisex sneakers.
When you're in doubt, ask. Or not!
Take what you're told with a pinch of salt sometimes. So many times I've asked hotel staff or sales assistants questions and been given the wrong information!
For example, at the H&M above, I asked if they carried shoes in 40. I was told no unequivocally. Upon browsing, lo and behold, I found them!
International hotels = better English
Now, having been to Korea 9, 10 times, you can tell I like travelling here! One reason is because there's still the sense of travelling to a different country as many people don't speak English (but it's relatively safe country to "get lost" in.)
So I couldn't really get it when people complained online that their hotel staff couldn't speak English well. However, now I understand! If I was staying at a 2 or 3 star hotel, sure, I'm paying less so I "get less" so to speak.
But if I'm staying in a 5-star hotel, it's because I want a hassle free experience. And when the hotel staff can't speak basic English, it can make getting things done/ getting around extra difficult.
1 thing I have noticed is that international chain hotels, such as IBIS, Marriott, Hyatt and Intercontinental, all hire employees which speak decent English. 1 or 2 of the receptionists at a budget hotel such as IBIS Ambassador and a 3-star Marriott (Fairfield) were even actually super fluent!
Not so at the Korean hotels, such as Shilla, Lotte and Signiel, despite them being 5-starred. (To find out more about staying at these hotels, read my in-depth reviews.) They do try their best to take good care of you, but the attempt to communicate can be tiring.
Don't expect the typical 5-star experience
If you're staying at a 5-star local hotel (namely Lotte, Shilla or 1 of their affiliated hotels), don't expect what you'd usually get at a "regular" 5-star hotel.
Now I'm not saying I didn't enjoy staying there- I usually try to stay at local hotels to see what they're like- but there were definitely some things that 1 would need to get used to.
Things that would be taken for granted at regular international hotels (not even 5-stars) may not be given.
For example, when I was staying at Lotte Hotel Busan, I was informed that I would have to pay to use the swimming pool and my 1st response was ??? I'd never heard of paying to use a pool in a 5-star hotel! (I wasn't planning to swim anyway.) Moreover, I would only be allowed to use the gym once a day?? (I wasn't planning to use the gym either but, seriously.... too many restrictions doesn't make for the best of experiences!)
However, you do get a level of service at Korean hotels that you may not elsewhere. For example, when staying at Lotte Hotel, my Aunt realised she'd left her scarf on the airport bus, and the concierge kindly helped us call the company. Long story short, we got the scarf back on the same day.
Note: it's also common in hotels in Korea (international ones as well local Korea) to have to pay to use the sauna or spa. This is the case for Grand Hyatt Jeju etc
Last but not least, there's this misconception that you won't survive in Korea if you don't take spicy food, but there are actually a lot of non-spicy Korean dishes!
P.S. If you're looking for a cheaper flight to Seoul, Asiana business class flights are competitively priced. However, you obviously pay for what you get- to find out more, click through for my review!
I'm currently still in the middle of my 10th trip to Korea, so I'll keep updating this list as and when I think of things to add!