The best luxury hotels in Seoul for an amazing holiday in South Korea!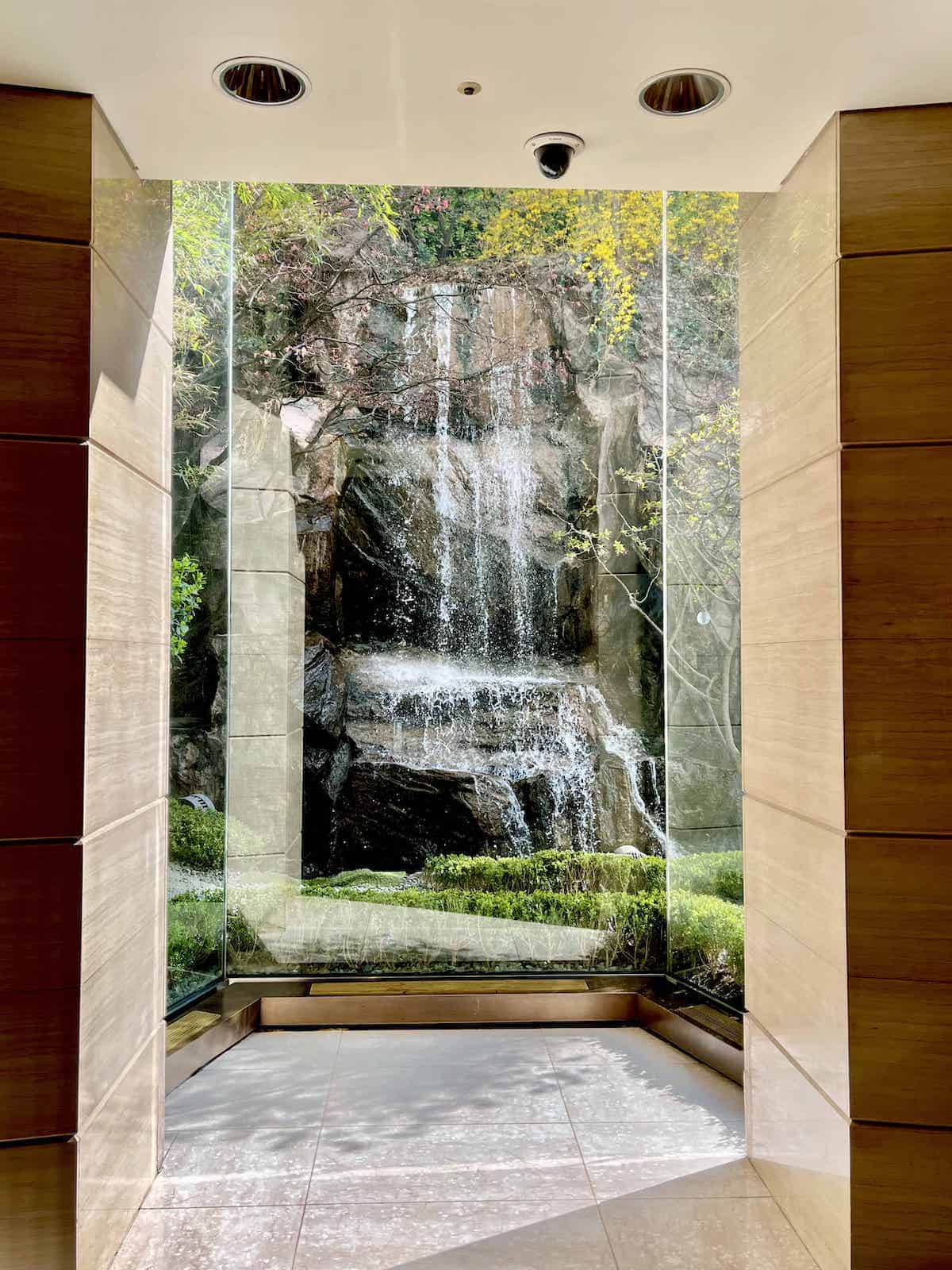 Jump to:
Seoul is a HUGE city and it can take over 1 hour to get from place to place!
Thus, I've organised this list of my favorite hotels in Seoul by district. It would probably make more sense to decide where you want to stay, then choose the right hotel. I'll start with the neighbourhoods North of the River, followed by the ones in the South.
Let's start with Jung-gu, my recommendation for the best area to stay in Seoul if you're a 1st time visitor!
Note: if you've not been to Korea before, here are some of my top tips for Korea travel, a recommended itinerary for Seoul as well as the best apps to download for Seoul!
Jung-Gu
Jung-Gu is known for its historical and cultural attractions, making it an unbeatable destination for visitors.
It houses many popular attractions such as Gyeongbokgung Palace and Myeongdong Shopping Street, providing ample opportunities for both sightseeing and retail therapy.
This is a fantastic location for a 1st time visitor to Seoul. I've been to Korea almost 10 times, and stayed at Jung-gu on at least half those visits.
Lotte Hotel Seoul Executive Tower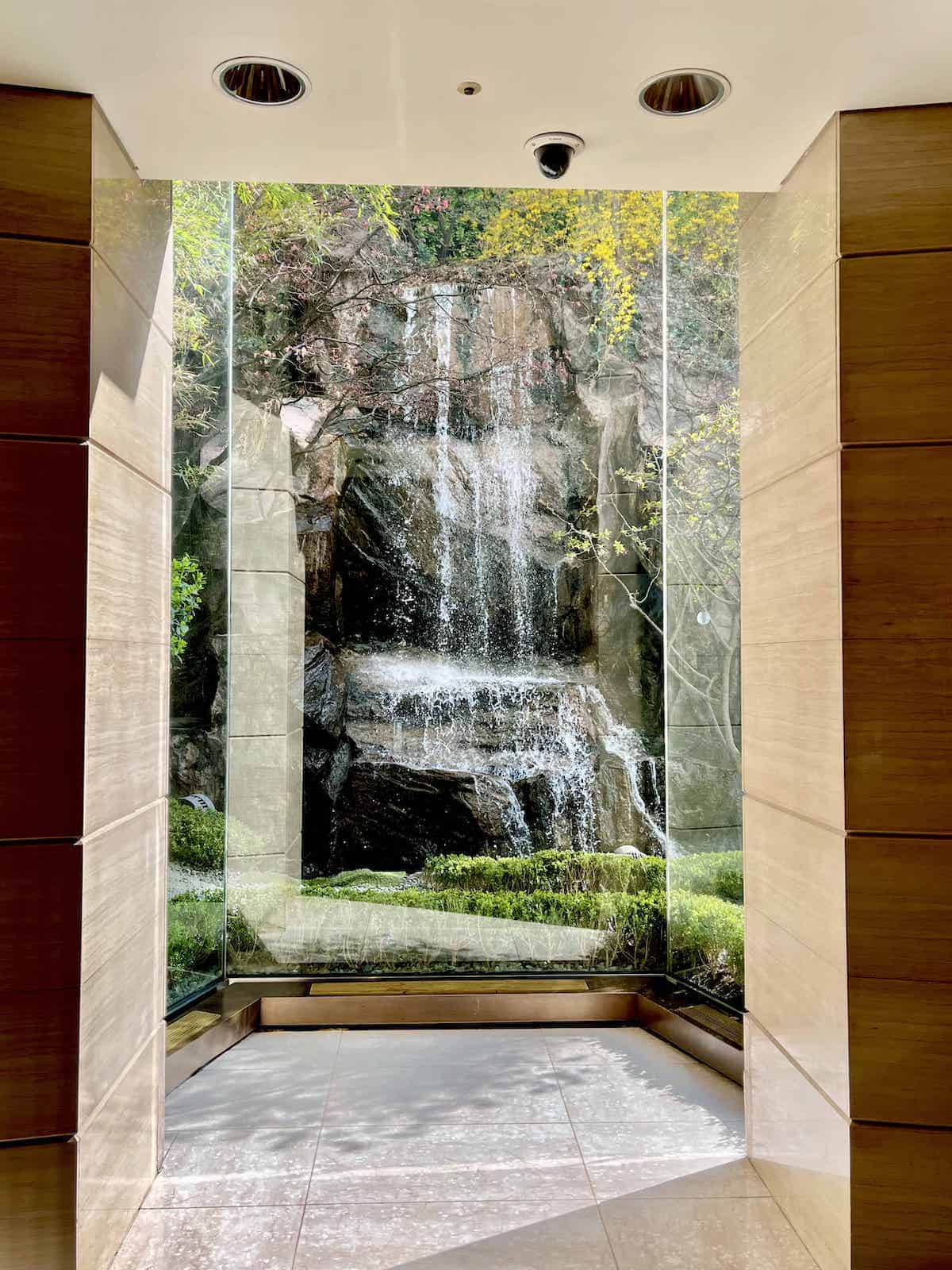 First things first, there is Lotte Hotel Seoul and Lotte Hotel Seoul Executive Tower.
Both are located at the same site. However, the later offers a more elevated experience than the former. For one, the rooms are newer.
Note: the front desk for the Lotte Executive Tower is not on the ground floor and is not open 24/7 but you can always walk over to the Main Tower for help.
Rooms
The exclusive executive tower has elegant suites and club rooms with access to a private club lounge with personalized services. However, not all rooms at the executive tower can use the club lounge for free. (Some have to pay a fee to enter.)
I recommend the Lotte Hotel Seoul Executive Tower if you are looking for spacious rooms with city views. The rooms there are the largest I've ever stayed at in Seoul! (Do note that it's almost twice the price of the regular rooms at the Lotte Hotel main tower, so you are paying for the space!)
Dining
Both the main tower and the Executive tower have access to world-class dining options. There is a Korean restaurant (Mugunghwa), a Japanese restaurant and a Chinese restaurant (Toh Lim) on-site.
There is also a French restuarant with a Michelin star. (It's not bad but not as good as the Michelin restaurants I've tried in Europe.)In addition, the Western food at Lotte lobby lounge is terrible. But I would still eat there because the live music at night is terrific.
If you prefer to spend less on food, you have direct access to Lotte department store, which has a food court and supermarket where you can find many Korean snacks in the basement. (Do note that many of the stalls at the food court do not allow you to take food away.) If you walk a bit further, there's even a Lotteria!
There are even 1-2 street food vendors just round the corner, if you want to try the quintessential Korean dining experience. (Food nothing to write home about though. I would save the stomach room for something better, personally.)
Note: Room service is available 24 hours (not always the case for hotels in Korea.)
Facilities
They have an in-house Sulwahsoo Spa, which is beautifully decorated.
You get offered tea before your treatment and the spa is never too crowded, so the entire experience is really relaxing.
They get booked up fast, so don't leave the reservation till the last minute. (I tried to book a month before my trip and we could only get 3 appointments- we wanted 6!)
There is no outdoor pool but there is an indoor one.
What's Nearby
Moreover, Lotte's prime location in the heart of Myeongdong offers guests direct access to shopping, entertainment, and cultural attractions. (Think Insa-dong, Bukchon-dong, Gyeongbokgung, Gwangjang Market, Namdaemun Market etc) It's the perfect place to stay if you want to shop, shop, shop!
Others
The airport bus from Incheon International Airport stops directly outside the hotel.
One thing to note is that, during peak season, Lotte can feel a bit like a tour bus hotel (i.e. a hotel where tour companies book in their customers.) Because the main tower has so many rooms, the lobby and other public spaces can get crowded.
Note: not to be confused with Lotte Hotel World or LotteCity Hotel MyeongDong!
Westin Josun Seoul Hotel
The Westin Josun Seoul Hotel is an elegant luxury hotel offering exceptional service and premium facilities. It opened in 1914, making it Korea's oldest hotel.
I stayed there for 1 night to treat myself a while back.
Rooms
The rooms are a lot smaller than Lotte Executive Tower, unfortunately. They're also a bit dated given the age of the hotel.
Dining
The food at the lounge here is definitely better than at Lotte Hotel Seoul!
Location
It has an unbeatable location near popular attractions, making the Westin Josun Seoul a great choice for both leisure and business travelers.
It's super close to Lotte Hotel, so enjoys the same easy access to many conveniences. Myeongdong is about a 5-minute walk away but the Westin is situated in a quiet enough spot that the hotel guests still have privacy. (Do note it's pretty close to City Hall so sometimes there are demonstrations nearby.)
Despite being as conveniently located as Lotte, I must admit that it feels a bit more exclusive as the public areas don't get as crowded.
Others
For a smaller boutique hotel, try L'Escape Hotel Seoul, a unique hotel which seeks to emulate French elegance. It sometimes runs really good promotions on its rooms!
Jongno-Gu
Jongno-Gu is a neighborhood rich in history and culture which houses some of the finest luxury hotels in Seoul.
Aside from opulent hotels, Jongno-Gu is an excellent location for explorers as it is dotted with landmarks such as the Cheonggyecheon Stream, making it another ideal base for discovering Seoul.
The Shilla Seoul
The Shilla is 1 of the oldest and best hotels in Korea.
The service is amazing. It has that personal touch that makes you feel well-taken care of.
Once, I was only carrying a small hand carry trolley bag but, even then, the porter rushed up to help me with my luggage. (And he politely refused the tip, saying tipping is not part of Korean culture.) I would say Shilla Hotel is 1 of the best places to stay if you want to be centrally located in Seoul, but not right smack in the middle of the crowds.
It feels like a retreat within the heart of the city!
Rooms
Unfortunately, the standard rooms are a bit on the small side.
The rooms did have more offerings than the typical hotel though. For example, pre-the-world-shutting-down, you used to be able to have a blind masseuse visit your room for an in-room massage.
Dining
The onsite restaurant (Korean food), La Yeon, has a Michelin star. Unfortunately, you can not make a booking for solo diners online.
Facilities
There is also plenty to do on site.
The grounds are gorgeous.
It has an in-house spa, Guerlain Spa. Though I do prefer Korean salons when travelling to Korea, the treatments at Guerlain were pretty decent. Good enough that I wanted a 2nd appointment but, alas, they were full. (Spas book up quickly in Seoul.)
It also has a Duty Free Shop (shopping centre really) on its grounds, so travelers wouldn't even need to leave! (But you need to take a shuttle bus, which runs pretty regularly, from the hotel itself to the DFS.)

Note: I HIGHLY recommend Shilla Jeju (which is on Jeju Island, not Seoul.)
Four Seasons Hotel Seoul
Situated in the heart of Seoul, near the Cheongyecheon Stream, Four Seasons Hotel Seoul offers a true taste of luxury with its spacious and stylish guest rooms, exceptional dining experiences, and a locally inspired spa.
Yongsan-gu
Grand Hyatt Seoul
The location is a little out of the way. It's in between Itaewon and Myeongdong, but not really close enough to walk to either. Well technically it's a 12 minute walk to Itaewon, but the terrain is quite hilly.
I would say this is a good place to stay if you are going to be spending an equal amount of time in Myeong Dong and Gangnam, as it's sort of in-between the 2 districts!
In addition, I like the spa at Grand Hyatt. You have access to jjimjibang-style, (nude, single-sex) soaking pools here (which you don't at Shilla or Lotte.) Very relaxing and very Korean!
Gangnam-Gu
Gangnam-Gu is a HUGE upscale and trendy neighbourhood in the city of Seoul, best known for the pop song by PSY, "Gangnam style."
Ever since then, it's been associated with up-scale living. It is known for its luxurious hotels and vibrant atmosphere. (However, I would have to say that Jung-gu and Jongno-gu are better locations for the 1st time traveller to Seoul.) In addition to its glamorous hotels, this district also offers access to the iconic Han River, perfect for those who enjoy riverside walks and recreational activities.
However, Gangnam is a lot further from most of the tourist attractions than the previous 2 neighbourhoods.
Note: you can take a bus from Gangnam station to the popular theme park, Overland. For more day trips from Seoul, click here.
Josun Palace, Seoul Gangnam
Josun Palace is a prestigious Luxury Collection Hotel situated in the vibrant Gangnam area, south of the Han River.
The relatively new hotel combines modern sophistication with traditional Korean aesthetics, featuring sumptuous guest rooms, lavish meeting spaces, and exquisite dining options.
The only thing I would say about the hotel is that they location isn't for everyone.
Gangnam is a huge area so you can't exactly walk to the shops from Josun Palace. There is an office complex with convenience stores and some restaurants next door but you're not exactly spoilt for choice if you're looking for things within walking distance. (Be prepared to take the subway or to cab if you stay here.)
Facilities
The pool is also gorgeous!
Intercontinental Seoul COEX
Intercontinental COEX is also in Gangnam is so named because it's next to COEX Convention Centre. (Not walking distance to Gangnam station though.)
However, honestly, it''s more like a 1st-class business hotel than a luxury hotel.
Nonetheless, the service here is amazing. The staff here take great care of you. And the English ability of the staff is the highest of all the hotels I've stayed in in my (around) 10 trips to Korea! (Well, tied with IBIS Myeong Dong, but that's not a luxury hotel. I understand that I'm in Korea so I should make the effort- and I do speak some Korean- but it is incredibly frustrating when the staff at some of the other 5-star hotels, such as Signiel Busan, repeatedly tell you the WRONG information, which I assume is because their command of English isn't the best! (For example, telling me to walk left to get somewhere when the map shows that it is on the right! Or not being able to get a glass of water!))
Note that it's not really walking distance to the rest of the Gangnam shopping areas, such as Apgu-jeong and Garosu-gil (shown below.) You'll need to take the subway or cab.
Rooms
The interior design and rooms are quite dated although they have been modernized with flat-screen TV and a Nespresso machine (along with English instructions for how to use it.) (and air conditioning, of course), they lack that indulgent feeling. The green carpets in the room really need to go though.
Dining
From within the hotel, you can directly access the COEX underground mall which is also linked to the subway station. (Very handy in winter as Korea gets freezing cold.)
I wasn't impressed by the offering of shops at COEX but there are a lot of good dining options. (There is a Korean souvenirs shop opposite the COEX Aquarium, pretty near the hotel, if you're looking for gifts for friends and family.)
Moreover, the restaurants within Intercontinental Hotel itself are also very good. I had 1 of my best Korean meals at its Asian Live restaurant!
Facilities
There is a large fitness centre with a range of exercises classes, some paid, some free.
There is a business centre where you can print documents. If you're not printing too many sheets, they usually don't charge you.
There is also an in-house spa but I don't recognise the brand name so didn't want to try it. (The spa menu was also pretty shoddy, simply printed sheets in a file- it felt like 1 of those massage parlour you see in Thailand!)
Note: Grand Intercontinental Seoul Parnas is just round the corner so be specific if you're taking a taxi there.
Park Hyatt Seoul
Park Hyatt Seoul is a high-rise luxury hotel located in the heart of the city. It is 1 of the best luxury hotels in Korea with a great view of the city skyline from the floor-to-ceiling windows of its rooms.
Guests also have access to a world-class spa, fitness center, and numerous dining options. The hotel's strategic location is close to major attractions, making it a top choice for luxury travelers.
Seocho-gu
JW Marriott Hotel Seoul
JW Marriott Hotel Seoul is located in the city's central business district.
The hotel has spacious guest rooms with modern amenities, an impressive array of dining options, and a state-of-the-art fitness center and spa.
Songpa-gu
Signiel Seoul
Signiel Seoul is a sky-high sanctuary that boasts breathtaking panoramic views of the city. I had a friend who booked in just to watch the fireworks! (It cost over $1000 per night.)
This luxurious hotel features elegantly appointed guest rooms, a Michelin-starred restaurant, state-of-the-art fitness facilities, and a lavish spa.
Even though it is situated a bit further from the main tourist attractions, its prime location within the Lotte World Tower offers guests easy access to shopping, dining, and entertainment options.
Have any of these 5-star hotels in Seoul caught your eye? Let me know in the comments how you found your stay at any of them!