Seoul Itinerary: ideas on how to have a perfect time in South Korea.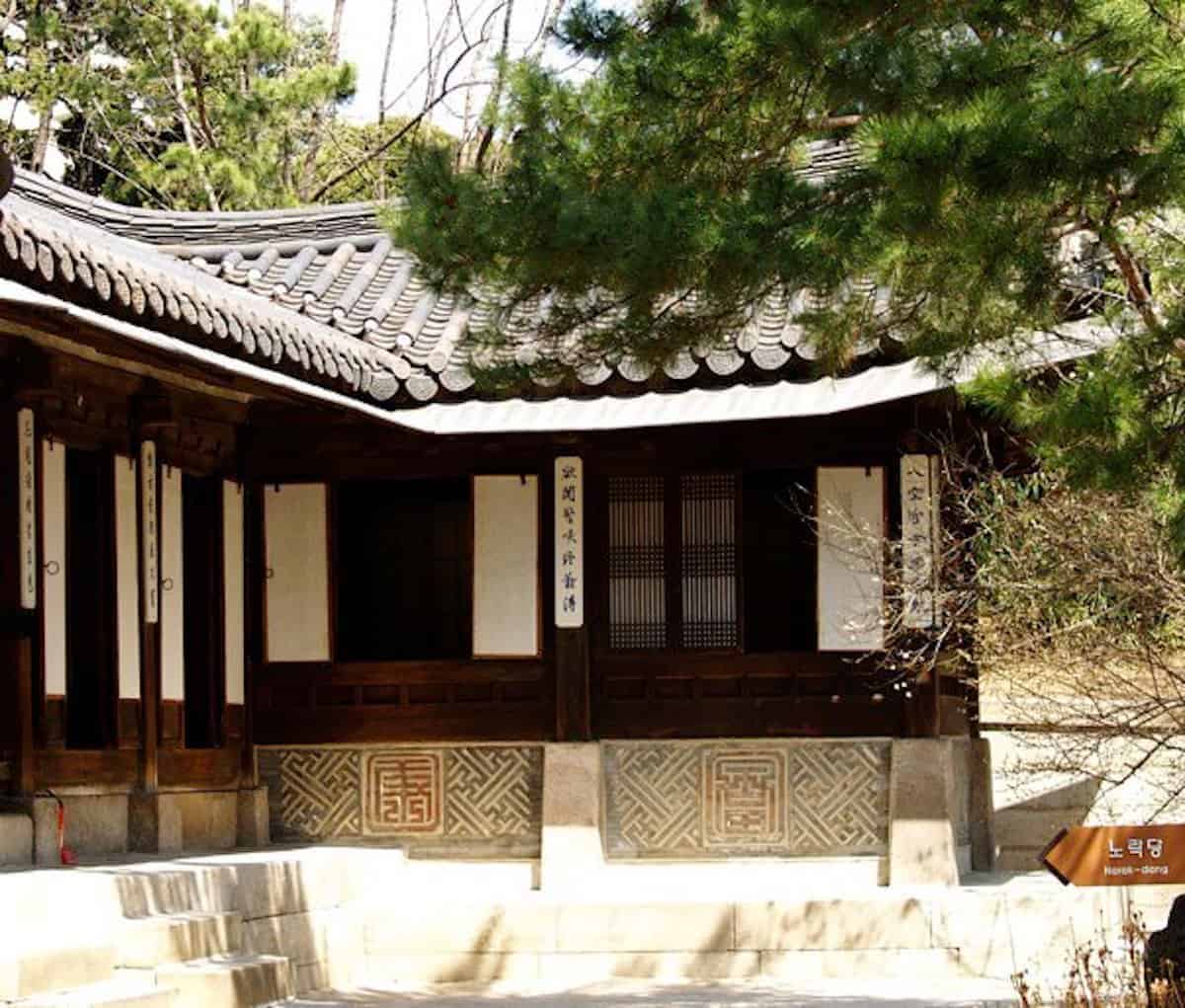 South Korea is a fascinating country in which tradition seamlessly blends with cutting-edge technology. It's so amazing, my one-off trip for a friend's wedding has since turned into 8 wonderful holidays!
With the emergence of K-pop and K-drama on Netflix, this bustling metropolis, has emerged as a top destination for discerning travelers. It's a great place for food, beauty and more!
There is always something new happening in Seoul and I hope this Seoul Itinerary will help you decide on what are the best things to do during your holiday! Alternatively, if you only have 3 days in Seoul, here are some of the highlights. (If you want to see more of Korea than just Seoul, click here for my South Korea itinerary. Either way, don't forget these last-minute packing list!)
Pro Tip: Depending on how many attractions you plan to see, a Discover Seoul Pass may be worth while. With this convenient pass, visitors can get access to many of the city's historical and cultural landmarks, museums, and galleries.(If not, you can just buy the tickets separately.)
Itinerary
As Seoul is such a sprawling city, planning the tourist attractions you want to see on the same day is essential for getting the most out of your visit. I've included a 7 day itinerary below, arranged in no particular order. (I.e. You can do Day 7's activities on Day 1, if you wish.)
Instead, my focus is on grouping the top attractions in Seoul based on their proximity, so that you can cut down on travelling time.
Note: Visiting in summer? Here are the best things to do in Seoul between June-July and how to stay cool in the heat!
Getting Around
On that note, let's briefly look at the different ways to travel around Seoul before I go into the itinerary.
The easiest way to get around is obviously by taxi (and surprisingly inexpensive.) Honestly, if you're not on a tight budget and/ or are travelling in a group, I highly recommend taking a taxi. (Just check that it's not peak hour because traffic can be bad.)
However, Seoul also has an extensive and efficient public transportation system. The subway is the most popular mode of transport, with nine lines covering the city and its suburbs.
In order to make traveling easier, purchase a T-money card at convenience stores or subway stations. This reloadable transportation card can be used for subway, buses, and even taxis. It allows for seamless travel and offers discounted fares compared to single-use tickets.
For those arriving via Incheon International Airport (the main airport), there are several ways to get to the city. If your hotel is on the hotel bus network, I highly recommend using that.
If not, you can also get to the city center is by taking the A'REX express train ride, which takes about 45 minutes and runs directly to Seoul Station. There are also car pick-up services but those are pretty pricey (especially when you realise how much taxi rides actually cost in Seoul!)
When planning your Seoul itinerary, don't forget to include activities such as DMZ tours for a unique experience and opportunity to learn more about the history and geopolitical tension between North and South Korea. Starting from July 1, 2021, foreign visitors who plan to stay in South Korea for more than 90 days or for tourism purposes are required to obtain a K-ETA (Korean Electronic Travel Authorization) before their arrival. This can be easily done online.
Day 1: History and Culture
Today is all about basking in the tradition, history and culture of Korea. And the Korean palaces are an essential part of any Seoul itinerary!
Royal Palaces
Note: unless you are a MAJOR history buff, I recommend seeing just 1 palace today and reserving the 2nd for another day when you have spare time. If you're the type of traveller that must see all the major attractions, then go to Gyeongbokgung first. (It's the most well-known and the largest of the 5 palaces in Seoul.)
Gyeongbokgung
One of the most significant periods of Seoul's history is the Joseon Dynasty, and the numerous palaces reflect this era.
The most iconic is Gyeongbokgung Palace 景福宮, the largest and most well-known preserved royal palace in the city. Built in 1395, many Koreans consider it the "most scenic location in Seoul."
Unfortunately, most of the palace was destroyed by Japan so what you see is mostly a reproduction, but it's still very much worth a visit. The palace grounds are pretty big so allocate at least 2 hours- or more- for your visit. (The guided tour is 1.5 hours and I assume you would want at least half an hour to explore on your own!)
Pro Tip: You may want to visit during the Changing of the Guard (Sumunjang.) Honestly, I won't say the changing of the guard is an unforgettable experience but it does make for nice and colorful photos!
It's held at 10 and and 2 pm on every weekday EXCEPT Tuesday in front of Gwanghwamun (the main gate of Gyeongbokgung Palace.) Alternatively, there's a shorter ceremony at 11 am or 1 pm on the weekends.
Changdeokgung
Another must-visit palace is the nearby Changdeokgung Palace 창덕궁/ 昌德宮, also known as Changdeok Palace. Located East of Gyeongbok Palace, Changdeok Palace is thus sometimes called East Palace" (동궐/ 東闕.)
This UNESCO World Cultural Heritage site is known for its historical significance and stunning gardens. (The "Secret Garden", also known as Biwon (비원/ 秘院) is a popular place to see cherry blossoms in spring. Don't forget to check out the Ongnyucheon Jade Stream there!)
Pro Tip: You can even rent a traditional Korean dress (Hanbok) to wear when roaming around the beautiful palaces for a more immersive experience. (They're not expensive and you can even get your hair done!) If you wear a complete hanbok correctly, your admission charge is waived!
Others
Other palaces include Deoksugung Palace and Changgyeonggung Palace. These historic sites offer a glimpse into Korea's past.
Traditional Korea
To (sort of) feel like you've gone back in time, visit Bukchon Hanok Village, where you can find many traditional Korean houses, some dating back 600 years. At the same time, stop by nearby Insa-dong or Ikseon-dong for a visit!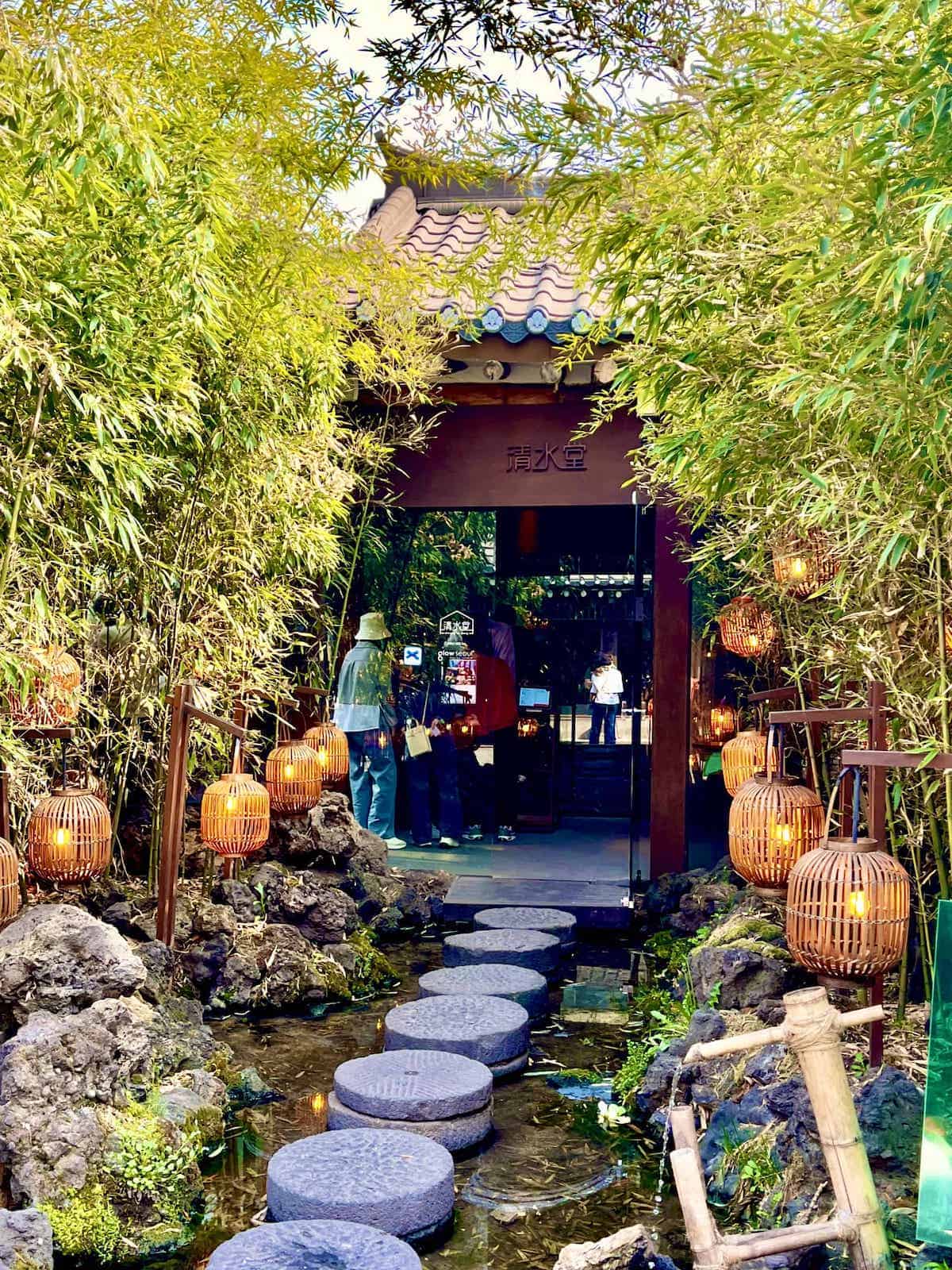 Pro Tip: Ikseon-dong only gentrified and became popular in recent years so it's the "trendiest" of the 3 places. It definitely has its fair share of Instagrammable cafes.
However, I personally prefer Insadong and Bukchondong over Ikseon-dong as the latter is a victim of its own success. You often need to wait an hour to get into the cute cafes. Moreover, the streets are super narrow and can get very crowded.
Of course, if you have time, check out all 3!
Bukchon-dong
Bukchon, or North Village, is a picturesque village nestled amid the bustling streets and towering skyscrapers of Seoul. Traditional hanok houses line quaint alleyways, interspersed between cute cafes and shops.
It is 1 of the best places to enjoy traditional Korean architecture but note that it is still very much a residential village so please be considerate of the residents! (There's even a small grocery store in the village!)
Pro Tip: You can learn to make kimchi at the Kimchi Academy in Bukchon. There is a regular course and a more expensive professional one. Don't be deceived by the word professional- I took it and it didn't even come with a written recipe! It was fun but I'd say it's more of a tourist experience rather than a "professional" course.
Foodie Tip: There is a great Soondubu-Jjigae restaurant right outside Bukchon.
Insadong
For more tradition and shopping, visit the nearby Insadong, which is home to numerous art galleries, craft shops, and teahouses. It's also a good place to pick up Korean souvenirs - especially if you like handcrafted things- and traditional Korean snacks.
Pro Tip: wander down the side streets. The Main Street can be kitschy. All the real gems are hidden away!
Foodie Tip: There is a famous vegan restaurant serving Korean temple food in Insadong. I had the worst dining experience in my 8 trips there- and this includes getting food poisoning elsewhere!- so do not recommend visiting! Long story short, it took over 4 hours for the food to come, and it was stone cold, soggy and unappetising when it did.
I understand things sometimes crop up, but the restaurant did not appear to care that there were at least 4 tables (of tourists) waiting for the food and were not at all apologetic. (Both my party and another French group in front of us walked out before the course meal was finished because we couldn't wait any longer!)
Kimchikan Museum
For those interested in Korean food, a visit to the Kimchikan Museum is a must. This interactive museum is dedicated to the famous Korean dish, kimchi, and offers a fascinating journey into the world of fermented foods. You can even learn how to make Kimchi here!
Pro Tip: it's not huge so you only need 30-60 minutes here.
Note: if you have extra time you can pop over to nearby Myeongdong for some skincare shopping. More on Myeongdong in Day 2 as I want to leave you with enough time to really enjoy each place!
Jongmyo Shrine
Another noteworthy historical site is the Jongmyo Royal Shrine, dedicated to the deceased kings and queens of the Joseon Dynasty. This UNESCO World Heritage Site and offers a unique insight into traditional Korean culture and is pretty close to Insadong.
National Museum of Modern and Contemporary Art
Art lovers can explore contemporary Korean art at the National Museum of Modern and Contemporary Art, located not too far away.
Day 2: Shopping and Markets
Seoul is a shopper's paradise, offering various shopping districts and markets. Honestly, even if you're not the type for retail therapy, you'd be doing yourself- and Seoul- a disservice by not checking out at least some of the shops!
Pro Tip: You can get cheap socks and cheap skincare in Seoul. Makes for good souvenirs and gifts.
Myeongdong
The bustling neighborhood of Myeongdong is perfect for those looking for beauty products, cosmetics, Korean fashion, and food. (By food, I mean food in the little eateries and NOT street food because, although there are many street vendors selling food in Myeongdong, I find the quality not as good as elsewhere in Seoul. It's more expensive too!)
Pro Tip: If you can't take hot food, here are some Korean foods that are not spicy.
There are SO many shops lined up in a row, you can easily spend an hour or two here. If you enjoy shopping, you'll most likely want to visit more than once during your time in Seoul!
Pro Tip: different stores will have different promotions so look around before buying. You can also ask the sales assistants what the promotions are. (There is a practice in Korea of giving away free gifts, called "service" when you buy things.)
Foodie Tip: I recommend the Michelin-recommended Myeongdong Kyoja. Whilst Michelin recommendations in Asia are often controversial (a lot of Asians don't agree with them), Myeongdong Kyoja is definitely worth a visit (if you don't have to queue too long.)
The Kal-guksu noodles are very well-done. The dumplings are not bad too but not as good as the noodles, in my opinion. (But very good value for money. They're huge and meaty.) The Cold Noodles are VERY spicy so I don't recommend them. I grew up eating chili and still found them too much for me!
Markets
Seoul has many markets but Namdaemun Market is 1 of the most famous. And very close to Myeongdong too! You can find everything from food and jewelry to electronics here.
Note: Many people recommend Dongdaemun Market for an authentic Korean shopping experience. However, I personally don't find it too impressive. The prices aren't that low, the clothes aren't nice enough to make the prices look like a bargain AND many stalls are wholesale only.
Hongdae
Instead, I recommend heading to Hongdae or Edae. This is the University area of Seoul and it has a great buzzy atmosphere. You'll find a lot of unique fashion and vintage items here.
Note: Edae is a great place to get your hair done as it's the women's University area. (So lots of places catering to females = better quality & lower prices.)
If you're not Uni-age, don't worry. I went with my Mom when she was in her 60s and, 10 years later, she still talks about how it was the best haircut she has ever received!
Day 3: Gangnam Style
Thanks to K-pop and K-drama, Gangnam is pretty famous for being the heart of Korea's thriving entertainment industry. Honestly, I would only recommend visiting Gangnam if:
you're crazy about K-pop & K-drama and want to see where many stars live/ hang out (Don't hope to run into 1 though- I've stayed there a few times and never seen anyone famous.)
you've already visited the other parts of Seoul.
Don't get me wrong, it's not that Gangnam isn't great, it's just that everything is more spread out so you'll be spending a lot of time commuting.
Top things to do in Gangnam include:
visit Bongeunsa Buddhist Temple. The best times to visit are at 4:10 PM and 6:40 PM, when the monks perform a percussion ceremony.
COEX Mall & Starfield Library: Don't bother visiting JUST for this but it's worth a look if you're in the area.
my favorite, Seoul Forest! Do not miss this! Contrary to the name, it's not just a forest. There is also a street full of cafes, restaurants and shops to wander around!
Note: if you're commuting between Jong-no (a popular area to stay) and Gangnam, you may want to stop at the National Museum of Korea along the way.
Seoul is home to a diverse range of museums and galleries that showcase Korean history, art, and culture. The National Museum of Korea is the largest and most comprehensive museum in the country, with extensive collections of artifacts, artworks, and historical relics.
Day 4: Take a Day Trip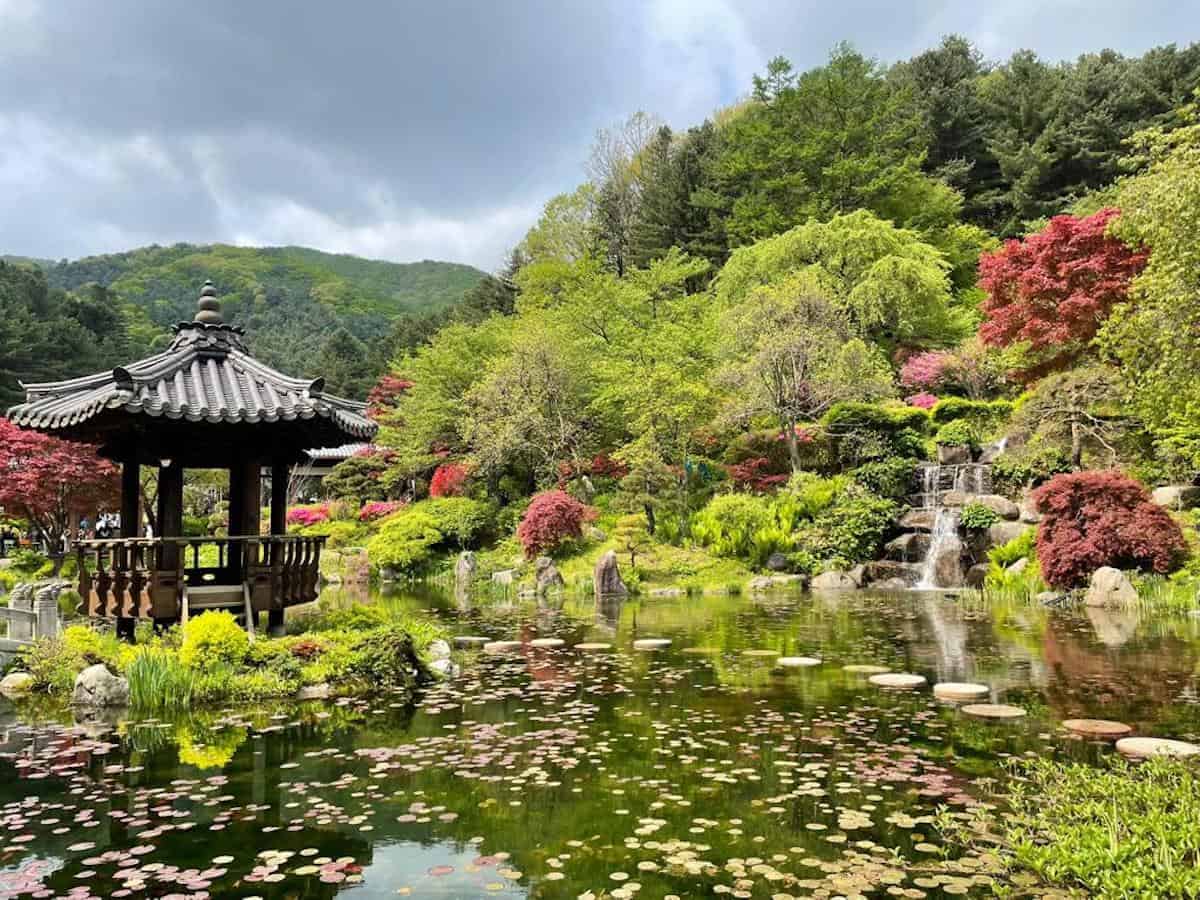 Seoul is a great base if you want to take short trips to other parts of Korea, such as Busan and Jeju (although these 2 examples deserve more than a day trip.)
For nice places to visit within easy reach of Seoul, click here. 1 popular place to visit is the demilitarized zone. (You'll need to book a tour.) Another that is popular with K-drama fans is Nami Island.
Note: if you're interested in the Korean War, Seoul has numerous monuments commemorating it, such as the War Memorial of Korea. This vast complex, easily accessible by subway, houses exhibits and memorabilia about the Korean War and pays tribute to those who fought for the nation.
Day 5: Foodie Day
Gwangjang Market
Street food in Seoul is a culinary adventure, with a variety of options to please your taste buds. You can find various street stalls everywhere, from the streets of Gangnam to Myeongdong. However, the best place to try everything are the markets!
Gwangjang Market is a famous destination for food lovers, thanks to the Netflix show "Street Food." It offers a wide array of mouthwatering street food options such as tteokbokki (spicy rice cakes), hotteok (sweet pancakes), and bindaetteok (mung bean pancakes).
Note: I highly recommend trying bindaetteok. Not only was 1 of the bindaetteok stall's featured on Netflix, it's also a more uncommon street food.
Cheonggyecheon Stream
Another popular spot is Cheonggyecheon Stream- it was featured in various Korean dramas such as Lie To Me. It's a very peaceful location in the centre of Seoul and close to Gwangjang Market so a great place to take a leisurely stroll or a romantic walk, to work off all that food!
Day 6: Take a hike
Koreans are huge on hiking and the National Parks are both well-developed for visitors as well as beautiful places to get away from the smog of the city. If you want to experience "local life" and enjoy nature, you can consider hiking in Seoul. It's a great way to explore the city's mountainous terrain and appreciate the breathtaking views of the metropolis.
Popular hiking spots include Bukhansan National Park, Namsan Park, and Inwangsan Mountain. If you have those less mobile in your group, there is a cable car ride to the top, which allows you a good view of cherry blossoms in spring.
Tip: For those who want a breath of fresh air but find Namsan too strenuous, you can visit Naksan Park and enjoy this beautiful park's stunning views of Seoul.
Seoul Tower
The N-Seoul Tower in Namsan Park offers panoramic views of the city. If you're around the Namsan Park area, you may want to stop by but it's not 1 of the "best things to do in Seoul" in my opinion.
General Info
Remember that Google maps does not work in Korea! You will need to download Kakao Maps or Naver Maps.
Best Time to Visit
The best time to visit Seoul is during autumn (September to November). Spring (April to June) is another popular time but I prefer autumn as the changing colors are gorgeous and spring also has bad air pollution. During these 2 seasons, the weather is pleasant, with comfortable temperatures and low chances of rain.
Spring offers beautiful cherry blossoms- although the popular spots to view cherry blossoms in Seoul can get really packed- while autumn provides stunning foliage.
Note: the summer months (July and August) are hot and humid- I try my best to avoid going to Seoul during this time- while winter (December to February) is cold and snowy.
For more Korean travel tips, click here.
Where to Stay
Seoul is a huge country. If you're not sure where to base yourself, check out my guide on the best places to stay in Seoul, as well as a review of the various 5-star hotels in Seoul!
Cafes
Seoul has a unique cafe culture, with an abundance of themed cafes that cater to various interests, from classic bookstores to trendy art galleries. Exploring the cafe scene in Seoul is an excellent way to immerse yourself in the city's innovative and creative energy while enjoying a cup of coffee or a tasty treat.
Internet
Internet access is widely available in Seoul.
Most hotels and guesthouses provide free Wi-Fi to their guests. Public Wi-Fi, called "Seoul Wi-Fi," is available in many public spaces like parks, subway stations, and bus stops. To connect to the public Wi-Fi, simply select "Seoul Wi-Fi" from the list of available networks and complete the registration process.
In case you need a more reliable and stable internet connection during your stay, you can rent a portable Wi-Fi device called a "pocket Wi-Fi" at the airport or online before your trip.
Alternatively, you can also purchase an e-Sim or a local SIM card with a data plan. Local SIM cards can be found at the airport or at numerous shops throughout the city. I prefer the e-Sim as I can just do everything online (and not have to go to a physical counter to queue.)
Let me know if you have questions in the comments!