The best things to do in Busan, and the worst, to help you plan the most enjoyable trip to Korea!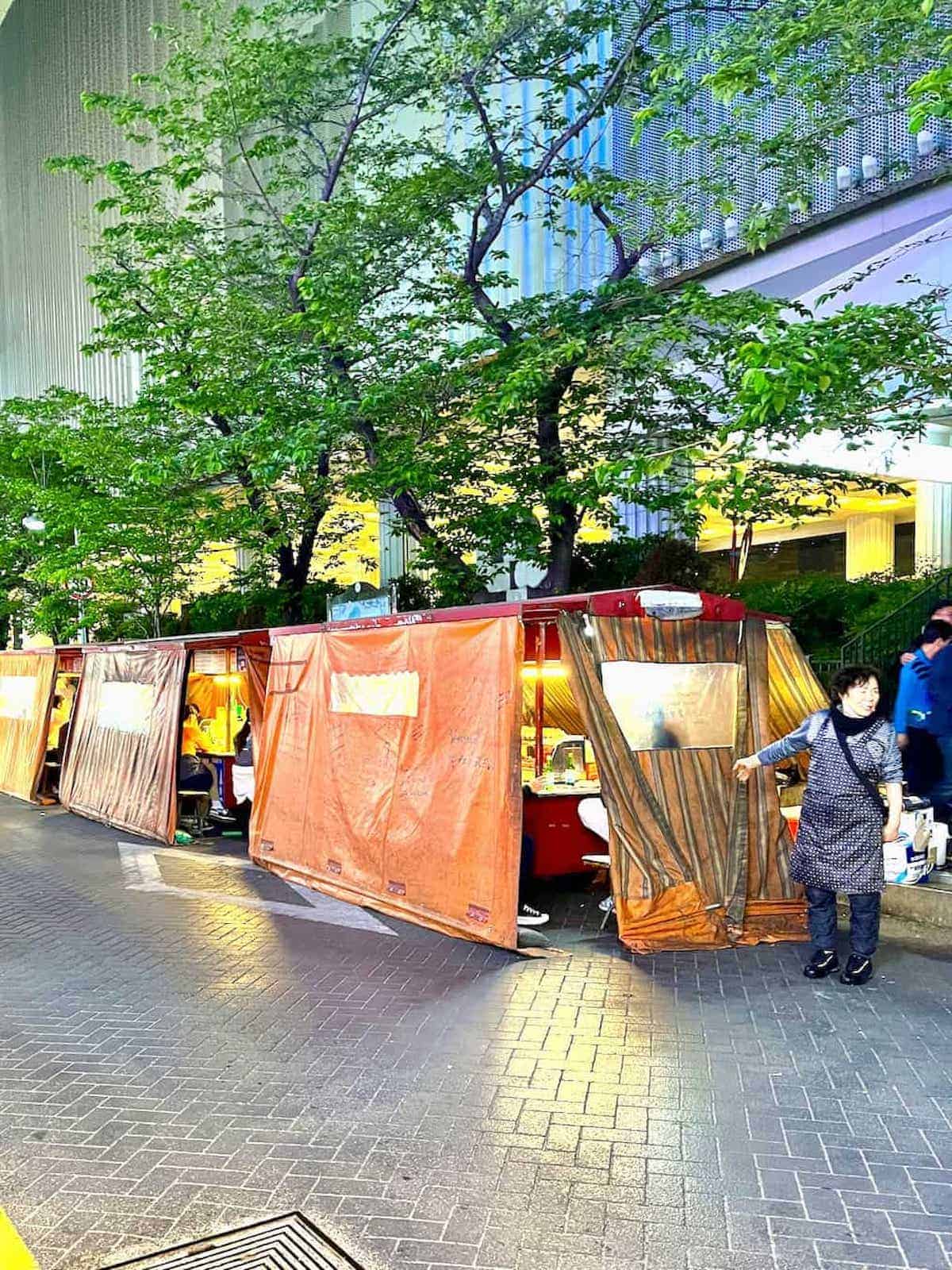 Jump to:
I just came back from 2 full weeks in Busan, South Korea's second-largest city, and boy has the city changed since my 1st visit in 2010! It's definitely worth a spot on your Korean itinerary though it's a hate-it-or-love-it kind of place. (You need to visit to find out what you think, no?)
Busan is a huge city and there are such different things to do in each area that I felt like I was actually visiting 3 places instead of just 1! Haeundae, for example, feels totally different from Seomyeon, which is a world away from Songo Beach!
Here is my carefully curated list of the best places to visit in Busan, Korea's "second city," as well as what I find the most overrated!
P.S. If you haven't decided where to stay in Busan, here are some suggestions!
Note: I've included the Korean address as Google doesn't work in Korea and taxi drivers often have no clue even when you say the name to them. It's always best to bring the address in Korean (and the phone number of where you want to go!)
Visit a Culture Village
There are 2 in Busan, both of which I enjoyed immensely. If you cannot make it to both, I highly recommend that you visit at least 1!
Gamcheon Culture Village
Initially, I was skeptical about visiting a place just for murals.
However, Gamcheon Culture Village changed my mind and I can see why it's the #1 attraction in Busan on Trip Advisor. I actually visited this unique and brightly coloured neighbourhood twice during my stay, and would have visited again if I had not moved to a hotel at Haeundae Beach, which is pretty far from Gamcheon!
Gamcheon started as a refugee village during the Korean War. It turned into a slum over the years but was revitalised in a government-led effort in recent years.
Today, it's a vibrant community with terrace houses painted in bright and cheerful colors. There are many murals and sculptures created by local artists and several artists now live in the village.
You can wander through the narrow alleys, admire the artwork, and enjoy the picture-perfect views of the cityscape. The views are so good, you can even see all the way to the sea!
However, since people still live there, please be a considerate visitor! (If you walk up from the base of the village, check out the hair salon on the left- it's super cute and looked more like a French restaurant than a salon! (It has a sort of small open terrace.))
Gamcheon is often called the Machu Picchu of Korea and can be a bit challenging if you don't have a head for heights as it's filled with narrow alleys and super steep stairways.
However, I have terrible acrophobia and still managed to see a good bit of the village! (I would say Huinnyeoul Culture Village, the 2nd item on the list, is much scarier!)
Pro Tip 1: There are 3 entrances to the village. If you enter by the most popular entrance, you may feel that Gamcheon Culture Village is a bit overrated, because it's packed with touristy shops and cafes. (Can feel like a bit of a tourist trap!
Pro Tip 2: Please please please visit on a weekday if you can. On weekends, it can get pretty packed, and thus less enjoyable!
Pro Tip 3: The Little Prince and the fox statues are way overrated! Sure, they're pretty and they're situated at a great spot overlooking the city. However, I don't understand why people queue for ages to get a photo! There are many other spots at Gamcheon which have views that are just as good and you get a panaromic view of the city and ocean.
Pro Tip 4: Get the tourist map. It costs 2000 won but it makes the village more fun! You'll find a list of stamps to collect at the back and, if you get them all, you can trade the map for a prize. I even saw a booth in Gamcheon Market giving a free postcard to anyone with the Map!
Huinnyeoul Culture Village
Huinnyeoul is a little more under the radar than Gamcheon but equally enjoyable, albeit in a different way. Like Gamcheon, it is another Korean War shanty town that has found new life.
Billed as the Santorini of Korea, it has many cafes and a few souvenir shops, but they're more spread out than at Gamcheon so it feels less kitschy. You also find more Korean tourists- as opposed to international tourists- here.
The best time to visit is on a weekday because it gets really crowded on weekends. Although not as well known as Gamcheon Village, the paths are much more narrow so it feels way squeezier.
As with Gamcheon, people still live here and the paths are REALLY narrow (like less than half the size of the ones at Gamcheon) so please respect the privacy of residents!
Pro Tip 1: Enjoy ramen overlooking the sea here. The ramen isn't that special but the view definitely is! Sadly, there are usually long queues....
Jagalchi Market 부산 자갈치시장
Address: 부산광역시 중구 자갈치해안로 52 (남포동4가)
You can get there easily using the subway. Stop at Jagalchi Station Line 1 Exit 7.
Jagalchi Fish Market is the largest seafood market in South Korea and 1 of the main attractions of South Korea's second largest city. You'll find a wide variety of seafood and other marine products- both live fish and dried! (You can try the famous Korean live octopus dish here but, be warned, people have choked to death eating it!!)
People say it's overrated but I really enjoyed it. (I've been there more than once.) It's a real cooks' haven as there are so many interesting ingredients, especially on the 2nd floor!
For those who enjoy haggling, you will enjoy the bustling atmosphere of this market.
There are 3 floors in this market, which is located in Nampo-dong:
On the 1st floor: you see lots of tanks of live seafood and some booths at which you can eat.
On the 2nd: you find lots of dried seafood. This is where I spent most of my time at Jagalchi and I even went home with a dried octopus! (I'm Chinese so I've grown up with dried seafood my entire life, but I found some that I've not seen before at Jagalchi!)
On the 3rd: you find more live seafood and some seafood "restaurants." (Generally, if you're not used to live food markets, you may prefer to eat here rather than on the 1st floor! Alternatively, there are many seafood restaurants in the area around Jagalchi too.)
Pro Tip 1: Even if you don't plan to eat, go up to the 3rd floor and you'll get a great view!
Pro Tip 2: If you're a fan of markets, there's also Haeundae Market and Gukje Market, one of the oldest and largest traditional markets in Korea. However, to be honest, if you've seen 1 traditional market in Korea, you've seen them all (they're not very different) so don't feel compelled to go out of your way if you're not a huge market fan!
My favorite was actually Haeundae Market, as the night lights made it feel a bit more special!
Go to the beach
Busan is a coastal city, so it'd be a shame not to visit 1 of its beaches! In fact, spending time at the beach will make you feel like you're on an entirely different holiday, as it feels so different from the Culture Villages!
There are several beaches in Busan:
Haeundae Beach: this is Busan's most famous and most glitzy beach, known for its clear waters and bustling atmosphere. It is 1 of Busan's most popular attractions, famous for its clear waters and wide expanse of sand. People love the beautiful sandy beach where they can sunbathe and enjoy panoramic views of the ocean. It's nice to stroll along the promenade on summer evenings as you'll see buskers and performers. (Having said that, it's super crowded then!) If you're a fan of sandcastles, every May, Haeundae Beach is home to spectacular architectural feats crafted from sand! If you're a 5-star hotel only kind of person or a big shopper, then Haeundae is the beach for you. It has a lot of posh hotels, cafes, shops, restaurants and even a department store nearby. (It's relatively close to Shinsegae Centum City which was once the world's largest department store. (Nothing too special about the shops inside but the Jjimjjibang inside, Spaland, is great!)
Gwangalli Beach: Haeundae is great but it can feel like too much of a tourist hotspot. If you want something more local but with some nice places to eat, go to Gwangalli Beach instead. It is known for its soft sand and stunning view of the Gwangan Bridge (especially at night when the bridge is illuminated), and is popular with both local families and water sports enthusiasts alike. Gwangalli Beach is especially nice to visit at night, when it transforms into a lively area, filled with music, cafes, and restaurants. Perfect for enjoying a romantic stroll or a chill evening with friends!
Songdo Beach: This is the most local and least posh of the 3 beaches. It's also a little quieter, so a good place for those looking to get away from it all. If you like cable cars, Songdo Beach is the 1 for you as there's Songdo Cable Car. (I also found the quality of the sand at Songdo better!) On the flip side, there is no subway line near Songdo Beach so you'll have to cab it or bus. (And it's quite a steep walk up to the bus stop from the beach!)
Songjeong Beach: this beach is quite far away from the city centre but it's popular with surfers.
Pro Tip 1: If you go to Haeundae Beach, I highly recommend the Sky Capsule. You get beautiful views of the water and lots of time to take nice photos! (If you're on a budget, you can do the beach train but the view isn't as nice. Alternatively, you can walk along the coastal path and admire the Sky Capsules above you!) Unfortunately, you can't book in advance if you don't have a Korean credit card so I recommend you head over early and get your ticket then return when it's time for your ride. (You can only book rides on the same day, and not a different day, using the booking machine. There are also 3rd party sites selling tickets if you're willing to pay!)
Pro Tip 2: Dongbaek Park is a nice place for a walk if you're at Haeundae. Maybe you can head there for a stroll whilst waiting for your Sky Capsule! (They're at opposite ends of the beach.) Alternatively, you can go to Haeundae Market which is nearby.
Taejongdae Resort Park
This is actually a nature park located on the southern tip of Yeongdo Island, Busan. You get breathtaking views of the ocean, the rocky coastline and the forest!
It's great even for beginner hikers as there are some easy paths. If you're less athletic, you can even take a scenic train ride that stops at the Park's major sights, such as the Taejongdae Lighthouse, a popular spot from which you can take in the spectacular views of the sea. (Do note that there is a horrendous queue for the train on weekends.)
Alternatively, you can even take a ferry ride! (But you'll need to descend a steep staircase to get to the pier.)
The park is home to historical sites, such as Taejongsa Temple and Taejongsa Shrine, which offer a glimpse into Busan's rich cultural heritage.
Pro Tip 1: There are restaurants and cafes located a stone's throw from the park, so you could eat there then go to the park to walk off your food!
Pro Tip 2: Don't count on all the toilets and convenience stores in the park being open- I passed a few that were cordoned off. (You can bring a water bottle as there are water fountains for you to top up!)
Haedong Yonggungsa Temple 해동 용궁사
Korean Address: 부산광역시 기장군 기장읍 용궁길 86
This Buddhist temple on the Northern periphery of Busan is spectacularly situated by the sea- its fantastic location makes it the most beautiful temple! You can enjoy stunning views of the shoreline and surrounding landscape from its grounds.
Many people like to visit to catch the sunrise on New Year's Day (so don't visit then if you're looking for a tranquil retreat as it'll be as packed as a market!)
Pro Tip 1: If you're not good with heights, it may be challenging for you.
Pro Tip 2: If you're a fan of temples, there's also Beomeosa Temple 범어사(부산, 1 of the most famous Buddhist temples in Korea. It is located in the foothills of Geumjeongsan Mountain and is home to several beautiful buildings and statues. Surrounded by a beautiful forest, it's a great place to escape the hustle and bustle of the city. (They offer temple stays too.)
Korean address for Beomeosa Temple: 부산광역시 금정구 범어사로 250 (청룡동)
Pro Tip 3: The temple is especially beautiful in spring (late March/ April) as the cherry blossoms are in full bloom. Another scenic time to visit is at nightduring the birth of Buddha (fourth month of the lunar calendar)- the temple will be aglow with lit lanterns.
Eating
What the Hanyeo catch
When people refer to Hanyeo, literally "women divers", everyone thinks of Jeju Island. However, Hanyeo can also be found in Busan and date back to the Goryeo Dynasty.
These hardy ladies dive into the coastal waters to catch seafood without any diving equipment. It is not an easy job and sadly, there are fewer and fewer hanyeo each year, although an effort is being made to conserve the heritage.
If you can, I highly recommend a village to Gijang Hanyeo Village 기장 해녀촌. This village is 1 of the places where the women diver's sell their day's catch. You'll be able to enjoy fresh seafood near the sea.
Note: Gijang-gun is somewhat close to Haedong Yonggungsa Temple so you can consider combining the 2 into a day trip.
Eat Eomuk
Eomuk was invented in Busan, so how could you miss out?
There are numerous eomuk stalls around the city so you're spoilt for choice.
Note: You can even find a Samjin Eomuk stall, the oldest eomuk producer, at Taejeongdae Park. Taejeongdae is located on Yeongdo, where the Samjin Eomuk HQ is located. They have a nice cafe there and that's where I had the delicious eomuk pasta shown above!
Personally, I thought it was the best Korean fishcakes I'd ever eaten! SUPER spicy though and I grew up eating chili! If you can't handle the heat, here are some non-spicy Korean foods.
Jeonpo Cafe Street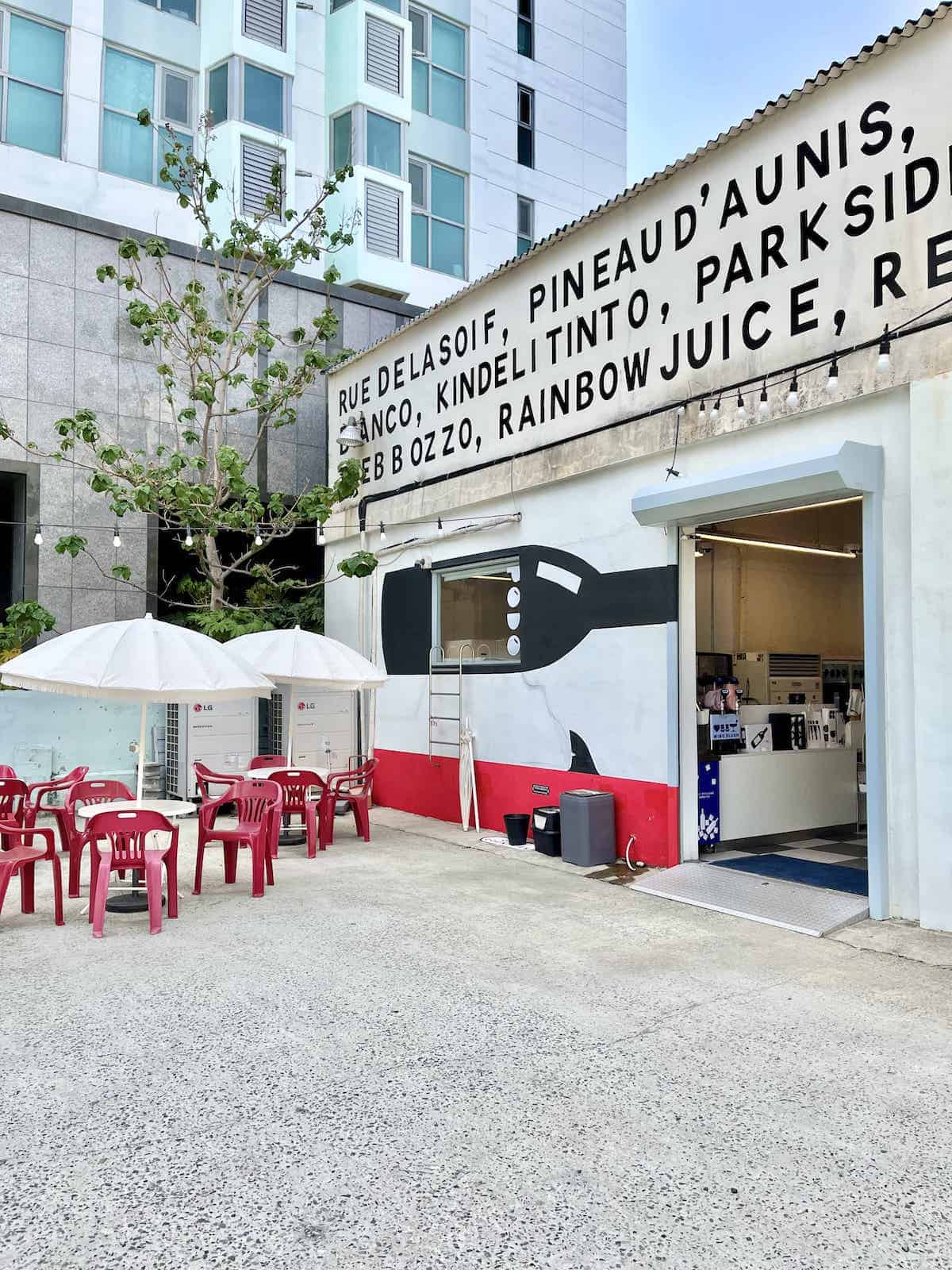 Jeonpo Cafe Street is an area full of cafes in the Seomyeon District. It was actually my favorite thing to do in Seomyeon and was featured as 1 of the best places to visit in 2017 by the New York Times.
The street itself looks very ordinary but it's full of little cafes which are very cute and the perfect place to relax after a day of shopping and sightseeing.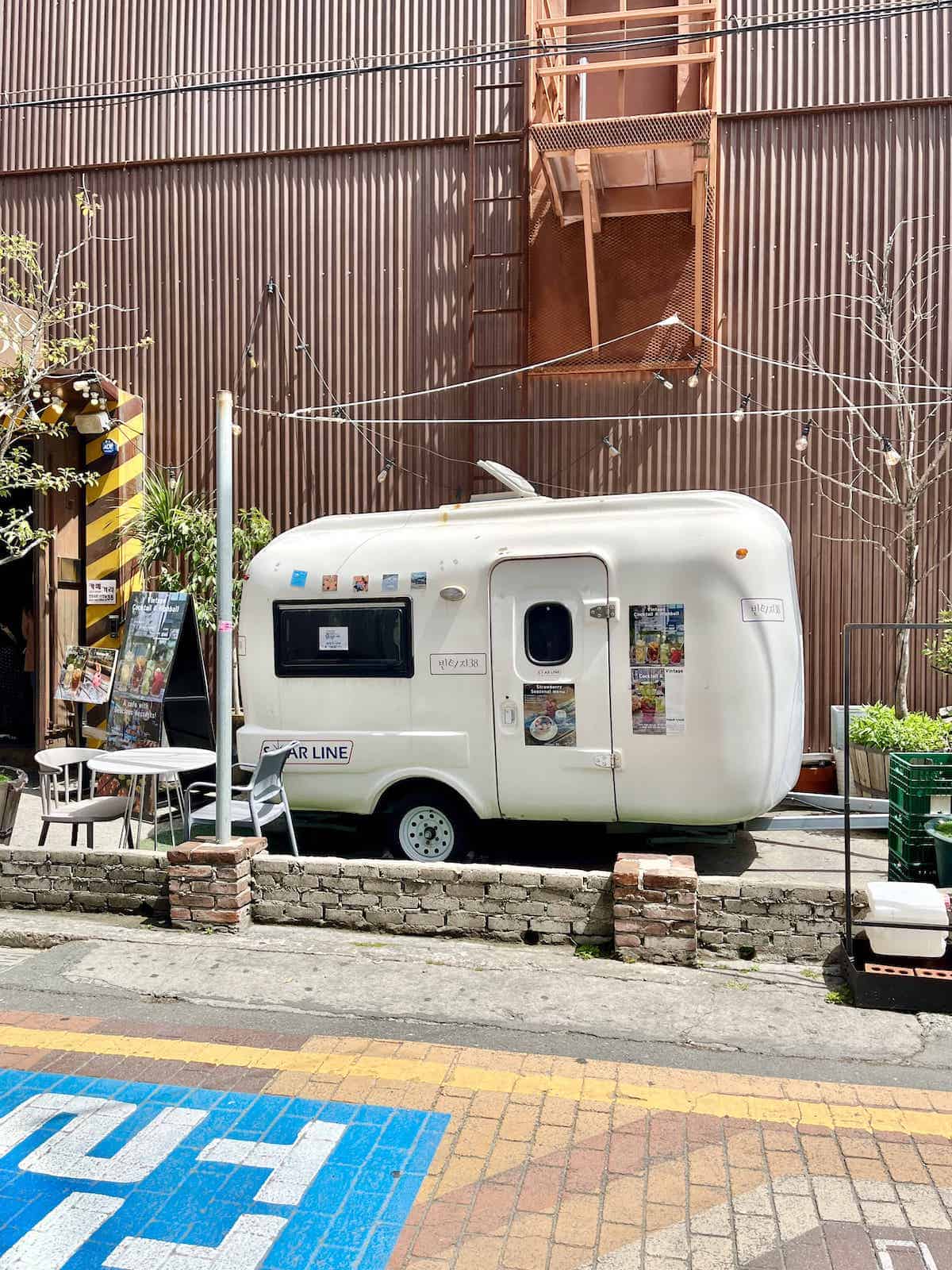 There is even a 24-hour vintage cafe for night owls, called Vintage 38.
Tip: don't forget to look up and into the narrow alleys as there are many cool restaurants and cafes hidden away in plain sight!
Visit an Art Gallery
Busan has several art galleries that showcase the city's thriving contemporary art scene. These include:
The Busan Museum of Art: Established to promote contemporary art, it has many outdoor sculptures and holds regular exhibitions as well as various educational programs. Do note that the Busan Museum of Art is closed on Mondays, and that the last entry is by 5.30. (The museum closes at 6.) It even offers a 1-year art course for adults, as well as seminars which are open to the public.
Or a Museum
Busan has a wide range of museums catering to a different interests, such as:
The Busan Museum: For those who want to learn more about the heritage of the city, Busan museum has exhibits covering everything from archaeology and history to folk culture. Opened in 1978, it spans the city's ancient past to its modern-day developments but focuses on preserving the city's historical relics. You can find over 13,000 relics there!
The Busan Modern History Museum: The free and quiet musuem provides an in-depth overview of the city's history, culture, and development from the late 19th century to the present, especially the Japanese colonisation. However, if you don't speak Korean, you may not find the exhibits too interesting! (You can budget about 30-40 minutes for this museum.)
The SEA LIFE Busan Aquarium: Located at Haeundae, this small aquarium houses many different types of marine life, offering a fascinating look into the underwater world. You can touch some of the fish and there's even a mermaid dance! No wonder, it's especially popular with kids! (Plus, this is 1 of the places in Busan where the staff can communicate in English!!) Do note that there is not an on-site eatery, and the vending machines only take local credit cards. So make you sure you eat your fill at 1 of the many restaurants in Haeundae before entering the SEA LIFE Busan Aquarium!
Hike
Honestly, if you love the great outdoors, you'll probably prefer Busan to Seoul.
Busan not only has many gorgeous beaches, it also offers a wide variety of outdoor activities for visitors to enjoy and revel in nature. It is surrounded by beautiful mountains, making it a great place to visit for people who like hiking!
Some of the most popular hiking destinations include:
Geumjeongsan Mountain: This mountain is home to Geumjeongsanseong Fortress 금정산성, 1 of the largest and most well-preserved fortress walls in South Korea. The trails offer breathtaking views of the city and the ocean. If you liked Hwaseong Fortress in Suwon, which is an easy day trip from Seoul, you'll love Geumjeongsanseong!
Jangsan Mountain: This 634m high mountain is home to Pokposa Temple and Yangun Falls. It provides a challenging yet rewarding hike. There are multiple trails leading to the peak, from which you can see all the way to Marine City, Gwangandaegyo Bridge, the Gwangalli coast and even Bongnaesan Mountain, Hwangnyeongsan Mountain, and Geumjeongsan Mountain! On clear days, hikers can even catch a glimpse of the Japanese island of Tsushima from the summit. (Did you know that Busan is actually closer to Japan than to Seoul??)
Overrated
These are the places I personally wouldn't bother squeezing into a Busan itinerary, if I didn't have enough time.
Busan Tower
Address: 부산광역시 중구 용두산길 37-55 (광복동2가) 용두산공원 내
Fees: 9000 if you're 3 to 12, or over 65, 12,000 won if you're between 13-65.
Seoul has Namsan Tower, Busan has Busan Tower, which was built in 1973 but revived in 2021. Frankly, I wasn't super impressed by either!
Located in Yongdusan Park, the tower's observation deck offers 360-degree views of Busan's skyline, harbor, and surrounding mountains both during the day and at night. (It usually closes around 10pm, with the last tickets sold at 9.30 pm)
Sure you get a great view from Busan Tower, which is a symbol of the city, but it's not the only place with a panaromic view. For example, Busan Tower is 120-m tall, but Busan Lotte World Tower (also known as Busan Lotte Town Tower) is 510m high!!
Shopping
Nampo 남포동
Fees: Free, just pay for your shopping and eating!
Nampo is a bustling area in Busan, and is said to be 1 of the best places to shop there.
However, if you've been to Seoul, you won't be impressed by the shopping in Busan!
For example, in Myeong Dong, the skincare shops are super generous with promotions and samples. They're also set up to make your life easier as you can claim your tax back on the spot (if you spend above 30,000 won.) Unfortunately, it's not the same in Busan.
The staff in many shops are definitely less interested in helping you and sometimes can be quite misleading.
When I visited Innisfree at Nampo and was told they don't do tax refunds but that they would give me more gifts. So I bought 70,000 worth of products and they did not give even ONE single sample! (If you've shopped in Korea before, you'll know this is extremely unusual.)
Upon asking them, they said that the gift was already part of what I bought! I wouldn't have minded not getting the samples if I hadn't felt like they were misleading me before the sale!
The Nampo Underground Mall was also quite disappointing (Seomyeon Underground was definitely better.)
Pro Tip 1: Having said that, Nampo does have several famous Busan attractions, namely Jagalchi Market, Busan Tower, Gukje Market, Kkangttong Market, Busan Modern History Museum and BIFF Square. BIFF stands for Busan International Film Festival and you can get the famous Busan Ssiatt Hotteok at BIFF Square.
There are several street food stalls at BIFF Square but I personally didn't enjoy the atmosphere. (It didn't feel vibrant- the atmosphere was quite dead, to be honest, even on a Friday night. It was slightly better on Saturday.) (There's also a good view from the Lotte Department Store nearby.)
If you want to tick off all the mainstream Busan attractions, you could make a day of it at Nampo. (Just don't count on it being a Shopper's Paradise.)
I would say that Nampo is a bit of a paradox. If you don't visit, you might feel like you've not truly seen Busan. However, after visiting, you may feel like it was nothing special! Personally, this is definitely the place I would skip if I was on a short trip to Busan.
Seomyeon Underground Mall
Fees: Free! Just pay for what you buy!
Seomyeon is the commercial and entertainment center of Busan. It is touted as the place to stay in Busan, for those who enjoy shopping, and nightlife.
1 of the things it is famous for are its underground shops. In fact, during the week I stayed at Seomyeon, there were always more people underground than aboveground!
When I stayed at Lotte Hotel Busan, Seomyeon Underground Mall was great, as there's direct access from the hotel.
However, if I wasn't staying in Seomyeon, I probably would not travel all the way there just for this mall! (For better things to do in Seomyeon, such as Jeonpo Cafe Street, which is in the same neighbourhood, click here.)
Pro Tip 1: If you're looking to stock up on skincare or affordable fashion, Seomyeon Underground Mall is a good place as you can find all the shops quite close to each other. (It's much better than Nampo, for sure!) (Tony Moly, Missha, Holika Holika, Etude House, Nature Republic, Innisfree, Too Cool for School, The Saem, Skin Food etc.) I found that Too Cool for School and The Saem had the best promotions and service of all the shops there!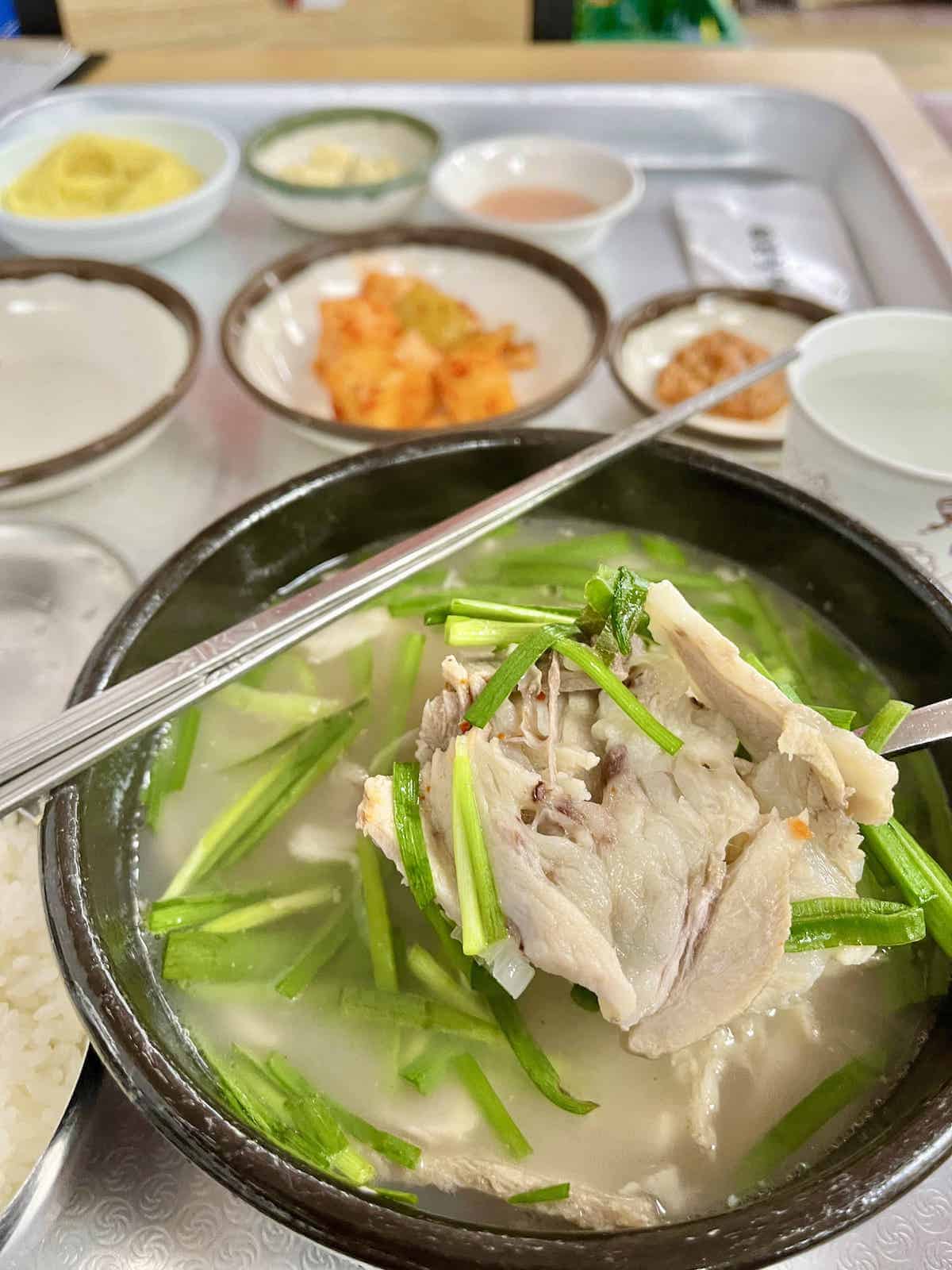 Pro Tip 2: There aren't a lot of food options within the underground mall (there is a small eatery next to the Lotte Department Store/ Lotte Hotel entrance but it's almost always crowded.) If you go above ground, you'll find lots of options. I had the best samgyetang near Seomyeon Market (which is actually famous for Gukbap!)
There are sooooo many things to do in Busan, but this is an overview of the best and most overrated (in my opinion, at least.)
I hope this list of the best things to do in Busan will be helpful, and that you'll enjoy your trip as much as I did!