Where to stay in Busan 2023, South Korea's second-largest city.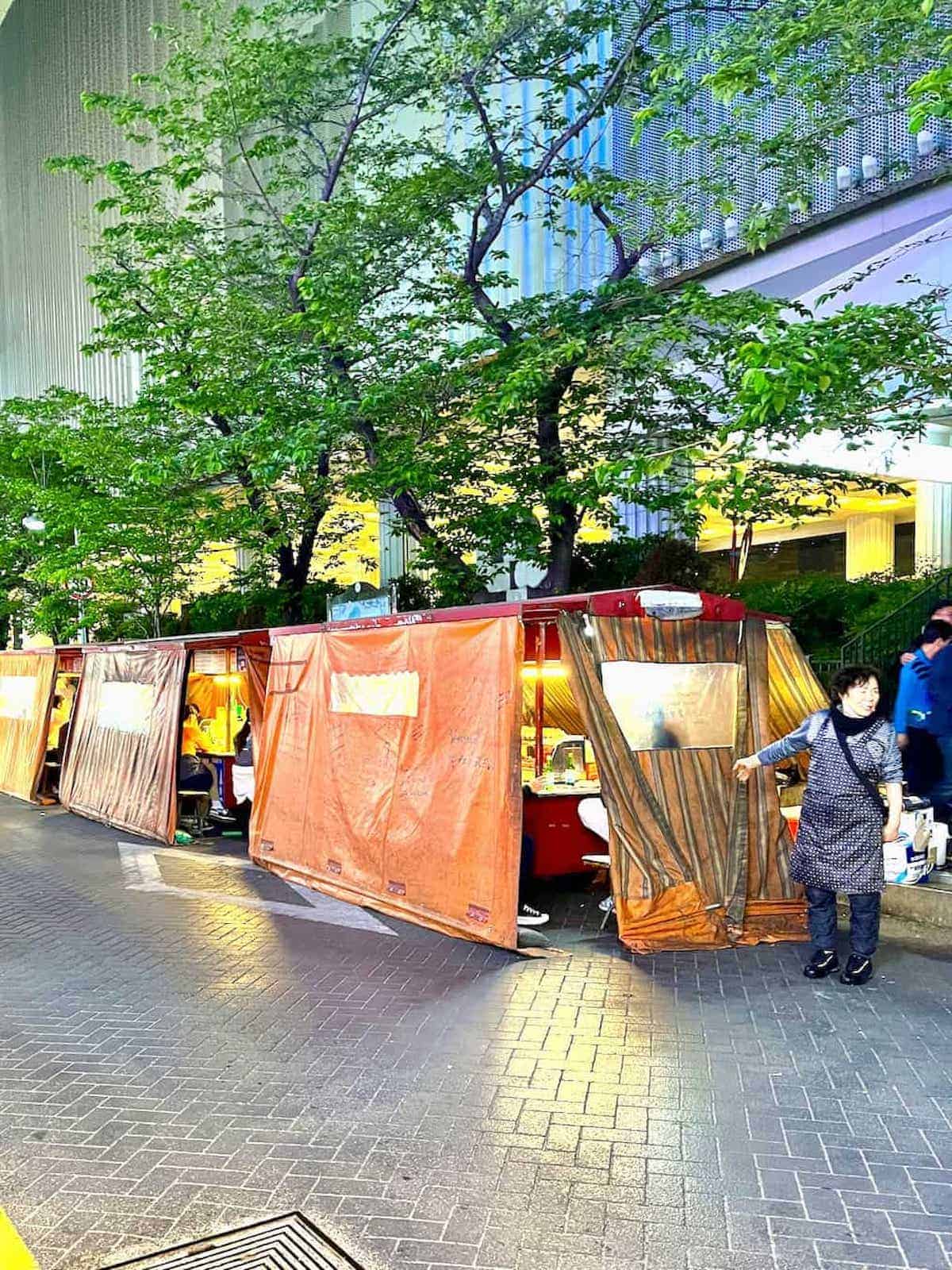 Jump to:
Busan is South Korea's second-largest city. It's a port city so it can be a little rough around the edges. I find it charming though, as it has maintained more of the Korean traditional way of life. It's definitely where modernity meets tradition in Korea.
Seoul is fun, but it's so modern now. (If you're travelling to Seoul, are are my recommendations for the best luxury hotels and best area to stay for first-timers.)
In Busan, you'll get to see REAL Korean life! For the best things to do in Busan and Seomyeon, click here.
I've been here several times and stayed at various parts of the city. Generally, I would say Seomyeon and Nampo are the most practical areas (in terms of ease of getting around), and are the most convenient for 1st time visitors to the city who want to see it all.
Sadly, they're also the least charming! (It's basically a choice between convenient locations (Seomyeon and Nampo) and scenic locations (Haeundae, Gwangalli and Songdo.)
Note: Busan is a VERY hilly city that is not very walking-friendly. Your mode of transportation (driving/ cab/ subway/ bus) will also have an impact on the best neighbourhood for you.
Seomyeon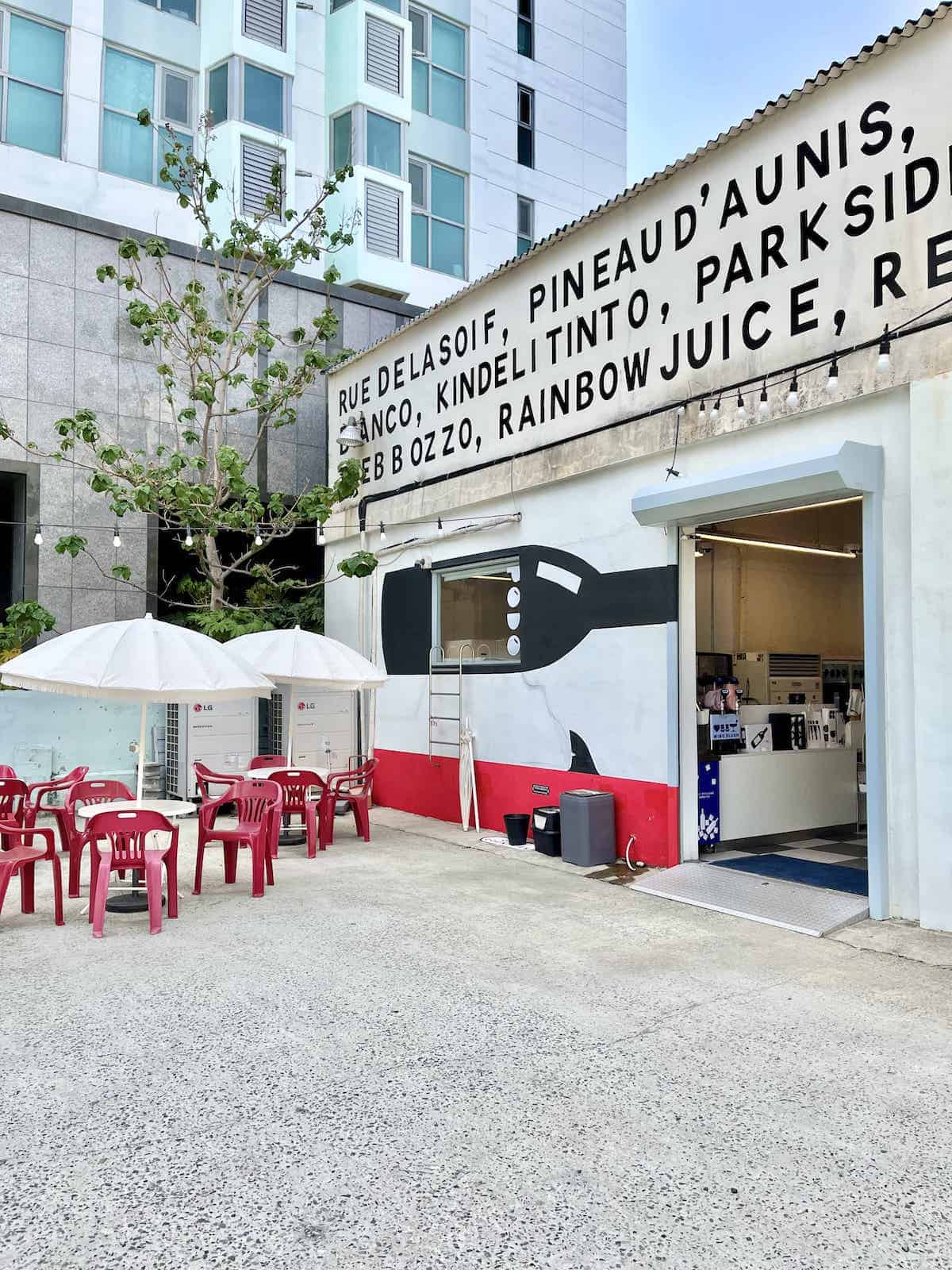 Seomyeon is a trendy area in the city center and not far from Busan station. It's also the most convenient location to base yourself at, if you want to cover all the main attractions.
From Seomyeon subway station, you can take both subway lines 1 and 2 (the two major subway lines.) This gets you straight to many sights, such as Haeundae Beach, Jagalchi, Haeundae etc
Recommended For
Seomyeon is the best area to stay at for travellers who:
have not been to Busan before and want to see EVERYTHING by public transport

it's 1 of the more central locations
Seomyeon Station is 1 of the best connected stations and it is a transportation hub in Busan.
you want to take day trips to other parts of Korea

You can take the subway directly to Bujeon Station (1 stop away) where there are trains to Gyeongju
What's Nearby
There are quite a few things in the vicinity:
Seomyeon is walking distance to Jeonpo Cafe Street

about 20 minutes; most people cab though. The concierge was shocked when I said I wanted to walk!
Don't expect a beautiful street. The street is nothing special. However, that makes the gorgeous cafes littered around the street even more interesting! (They're like "secret" hideaways.)
Seomyeon Market and Gukbap Street

Gukbap is 1 of the special foods of Busan.
I had the most delicious samgyetang (Korean Ginseng Chicken Soup) at Seomyeon Market!
Pojangmacha

They're hard to find in Seoul now but there is a whole street of them, right outside Lotte Hotel Busan. Some people say they're tourist traps! I did see a lot of locals eating there, so it's probably not the quality of the food that people are unhappy with, but the pricing.
Best Hotel
I stayed at Lotte Hotel Busan and found it great.
It's connected to Lotte Department Store, Lotte Duty Free, Lotte Supermarket, Seomyeon Subway Station and Seomyeon Underground Shopping Centre. (Don't bother window shopping above ground- there isn't much choice here. It's mainly restaurants, cafes, plastic sugery clinics and some nail salons.)
Mobility-friendly too as you can get a wheelchair all the way down from the Hotel to the Underground Shopping Centre. (I personally checked, as my Aunt isn't the most mobile.)
My room had a great view of the city, with the mountains behind, but the bathroom was rather dated. The outdoor pool is simply gorgeous! Something I really liked about the hotel was that the staff politely asked me not to film at the fitness center. I think it's great that they protect the privacy of guests!
Not Recommended If
want somewhere quiet.

I must say that the only time I felt unsafe walking around at night in Busan was in Seomyeon. There aren't many people around, and you see a few drunk rough sleepers, which is quite unusual in South Korea. (Not captured in the video.)

Want to do a lot of shopping

There are more shopping choices at Nampo, the next area on our list.
Nampo-dong
What's Nearby
Jagalchi Market

Highly recommended if you enjoy food

Gukje Market
Busan Tower

Not on the top of my list of "Things to Do in Busan"

BIFF Square
Lotte Department Store

You can get a good view of the city from here
Tip: If you want an authentic, more local experience, you could stay at Yeongdo Island, which is connected to both Nampo and Songdo. (It's closer to Nampo- just a short walk from BIFF Square.)
Haeundae Beach
Recommended For
Haeundae Beach is Korea's most famous beach. This is a great place for you if:
you want to stay in luxury hotels

You will have the most choice here, from Signiel Busan (where I stayed), Grand Josun, Westin Chosun, Park Hyatt Busan (not really that close to Haeundae Beach), Paradise Hotel Busan etc.
There are also cheaper hotels such as Shilla Stay Haeundae. However, I don't recommend Shilla Stay as the air conditioning/ heating is centrally controlled!!! (*Having said that, it's the same at Paradise Hotel...)
I will review the hotels in a separate post, so as not to make this one too long!
want a more resort type of hotel

where you find everything you need within or near the hotel.
love buskers

Note: they only perform on the beach in summer
want some nightlife

There are many bars in the area
Best Hotel
Paradise Hotel Busan has an amazing hot water springs pool that is only available to hotel guests. It also has direct access to the beach promedade.

But the room temperature is centrally controlled...
Grand Josun is not bad.

You don't get a sea view from the lounge unfortunately
Signiel Busan has the best hotel food (yes I went round to all the hotels to try the food!), the prettiest hotel lounge and an amazing outdoor pool. The Chantecaille spa is also wonderful.

But the hotel staff isn't very well-trained. And their English capabilities are ABYSMAL. (And I've been to Korea 10 times!!!)
Not Recommended If
you don't want to spend a lot of time commuting to popular attractions. It's kinda far from things!
What's nearby
Busan Sky Capsule

You can take the beach train if you're on a budget (or do the coastal walk)
the world's largest department store, Shinsegae Centum City

not walking distance, you will need to cab or take the subway (3 stops away)
the Korean jjimjjibang, Spaland, is AMAZING. (Warning: it's full nudity in some parts of the spa.)
Haedong Yonggungsa Temple

Well it's not really near by, but it is 1 of the closest neighbourhoods to this temple set by the sea!
Dongbaekseom Island

Translated as Camellia Island, this is a nice (and free) place to walk by the waters. It's located next to Westin Chosun Hotel.
Haenyeo Village

Jeju isn't the only place where you can see the women divers. There are villages north of Haeundae that have them too.
Note: for those with kids, there is also Sea Life Busan Aquarium.
Not Recommended If
you don't want to spend a lot of time commuting to attractions.

Haeundae is kinda far from things, even if you drive or take a taxi! (It's Subway Line 2, which is also not the most central.)
you are visiting in summer and don't like crowds

This it THE place to be in Busan in the summer and it feels like the whole world converges here!
Gwangalli Beach
The beach is 5 minutes from the subway station, Gwangan Station.
Recommended For
Gwangalli is another popular beach. This is a good option if you:
love the water but don't want to be somewhere too touristy (you get more local tourists here)
​don't mind staying in a smaller hotel or pension (Korean bed and breakfast.)

There are no 5-star hotels here unfortunately.
want to be by a famous beach but still relatively close to the city
Note: the above applies to Songdo Beach (below) as well. However, I would say there are more fancy places to eat at Gwangalli. (You don't really have posh places at Songdo.)
What's Nearby
Diamond Bridge

You get a wonderful view of sunsets over the bridge here!
Songdo Beach
Recommended For
This is a good place for those who:
want a great ocean view. I actually think the sand at Songdo Beach is nicer and softer than that of Haeundae!
are looking for a peaceful beach where they can "get away from it all." (Songdo is 1 of the quieter beaches, especially during weekdays.)
want a more local experience. (There are more local tourists than foreign tourists here.)
want to be close to many Busan attractions, such as Jagalchi Fish Market, Gamcheon Culture Village, Huinnyeoul Culture Village, Yeongdo Island etc (In fact, I think it is 1 the best beach for easy access to the sights IF you drive or take taxis. Taxis are pretty cheap in Korea, by the way.)
Best Hotel
I stayed at Marriott Fairfield Songdo Beach (for around US$200 a night.) This is the only international chain in the area.
It has very comfortable rooms for solo travelers. (Except for the fact that there was no safety chain on the room doors.) There's a terrific floor-to-ceiling view of the water, a flat-screen TV AND washing machines! Hooray!
However, if you're sharing the room, be warned that the bath room design is quite unconventional. Personally, I loved it and plan to use it at my next place- it's space saving- but some Google reviewers hated it!
The rooms come with a free buffet breakfast (which isn't very good to be honest!)
Best of all, the hotel staff speak excellent English (for Korea.) MUCH better than some 5-star hotels in Korea!
Pro Korea Tip: International hotel chains have staff which speak MUCH better English than Korean ones, even if it's a 5-star Korean hotel.
Note: it only offers mechanical parking.
If you're on a budget, you can also get spacious rooms at Songdo Beach Hotel for about 25% of the price! Also with a sea view.​
​Not Recommended For
However, whilst I enjoyed my stay at Songdo, it's not the right place for travellers who:
want to street food options near their hotel.

There are many eateries, but very few street food vendors.
On weekdays, there is only the Roast/ BBQ chicken van. On weekends, you get 1 or 2 more trucks, selling Korean snacks etc. It's definitely not 1 of the best places for Korean street food!
like to eat at fancy restaurants

It's pretty much mom-and-pop shops here.
do not want to take taxis and/ or do not have a car.

There is no subway line nearby, and it's an uphill walk to the bus stops, so you will need to be pretty fit.
Kakao maps may say it's a short walk to the bus but... well, just watch the video below!
Hope you've found this list of the best neighbourhoods to stay in Busan, whether you're a first-time traveller, or a multi-time visitor to Korea, useful! Feel free to leave questions in the comments!