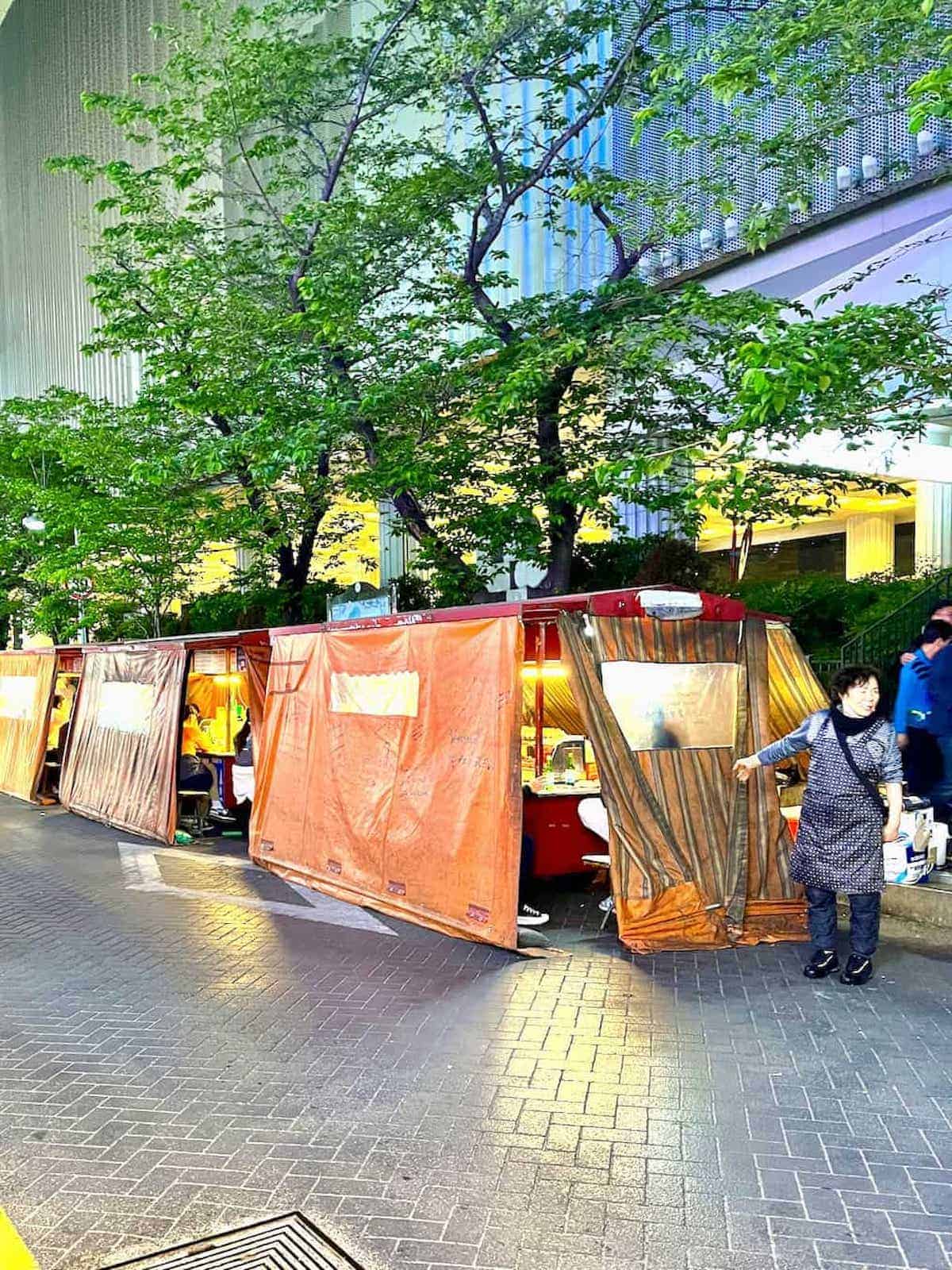 Jump to:
Seomyeon is a vibrant and bustling area located in the centre of Busan, South Korea. Known as a commercial and transportation hub of the city, it offers a wide variety of shopping, dining, and entertainment options for visitors and locals alike.
Having travelled to Busan since 2010, most recently for 2 weeks in 2023, here is my list of the top attractions and activities to experience while exploring Seomyeon!
Note: If you've not decided where to stay when in Busan, Seomyeon is a very conveniently situated area to be based in. However, it's not really my fave location. To find out why, click the link where I'll introduce other neighbourhoods to you too!
If you're looking for things to do in Busan as a whole, click here.
Jeonpo Cafe Street 전포 카페거리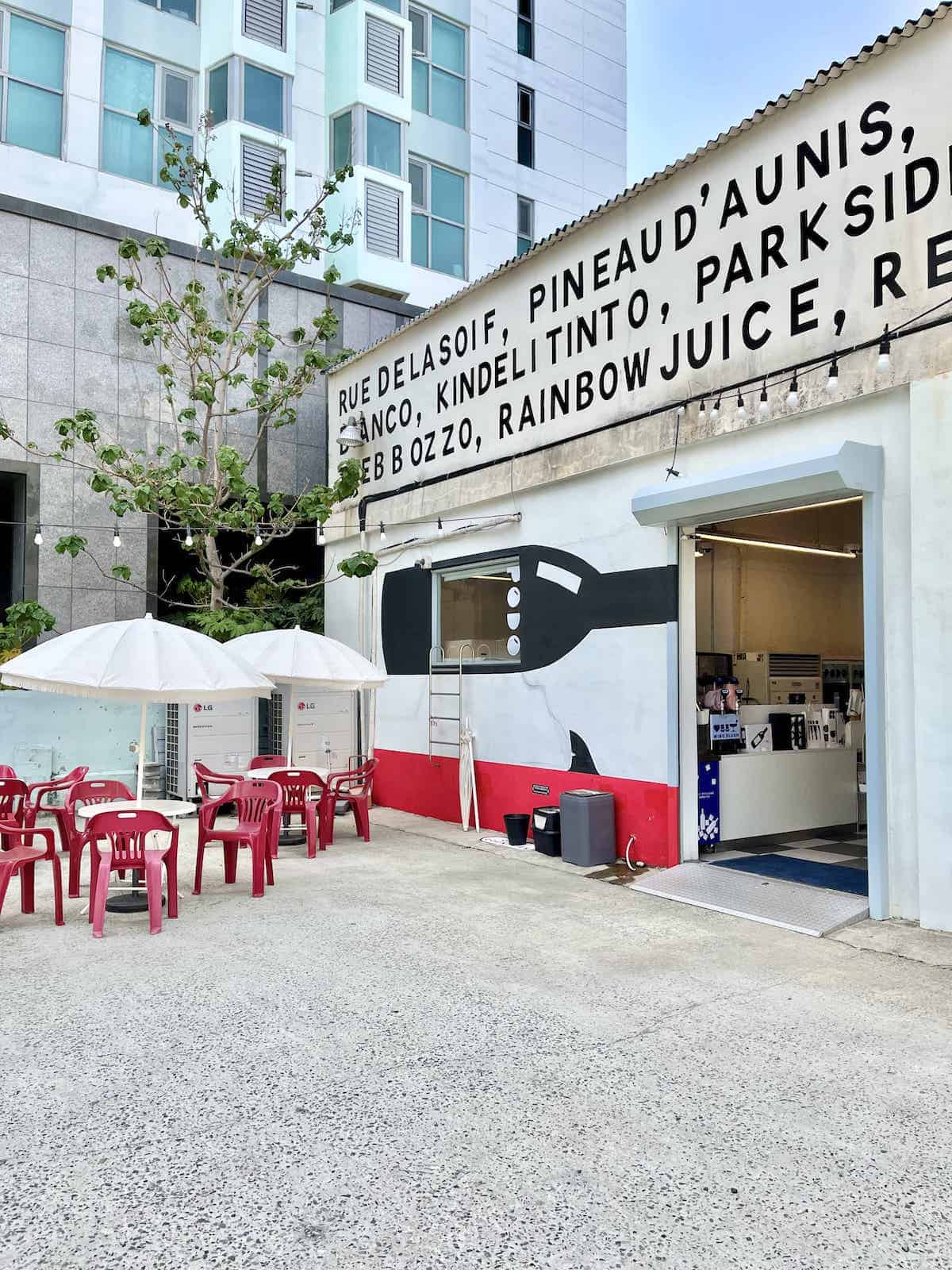 1 of the things Koreans excel at is creating amazing cafes.
After a holiday of non-stop shopping, it's bliss to take it easy and unwind at Jeonpo Cafe Street. Jeonpo Cafe Street is so cool. it was featured as 1 of the Places to Travel to in 2017 by the New York Times.
In my opinion, for those who like cafes, this is a must-visit destination in Seomyeon for first-time visitors to Busan!
Located in the heart of Seomyeon, this trendy area is lined with numerous cafes, offering everything from specialty coffees to decadent desserts. (Do note that this is not 1 single street but rather an entire area.) 1 of the cafes, Vintage 38 빈티지38, even opens for 24 hours!
Whether you're looking to relax with a cup of coffee or indulge in a sweet treat, Jeonpo Cafe Street is a great place to be!
However, be warned that the streets themselves don't look like anything special. (Definitely not Instagram material.) Rather, it's the cool cafes that seem almost hidden that are what makes the street so fun!
Note: If you're craving non-Korean food, there is a Thai restaurant opened by a Le Cordon Bleu graduate at Jeonpo.
Pro Tip: Don't forget to look up! A lot of the best restaurants and cafes are not on the ground floor in Korea.
Shopping
Underground Shopping Centers: Seomyeong Underground Shopping Centre 서면몰 - 서면지하도상가, Central Mall 중앙몰 & Bujeon Mall 부전몰
Nestled underneath the streets of Seomyeon are Central Mall, Seomyeon Underground Shopping Center and Bujeon Mall. Here, you can find numerous skincare stores, electronic shops and inexpensive clothing boutiques.
Central Mall is the section that is right outside of the Lotte Department underground entrance. Here you can find 1 small eatery as well as a walnut snack (Hopa) stall, as well as UNIQLO and Daiso. (Unfortunately, dining options and Internal brands don't have a big presence in the underground area. But I've got you covered with the "Dining in Seomyeon" section below!)
There is also a money changer here, opposite Daiso, as well as 1 above Seomyeon Underground Mall. (Unlike Seoul, there aren't a lot of places where you exchange money in Busan. Moreover, many only take very limited currencies: China Yuan, US dollar and Japanese Yen.)
This leads on to a convenience store and K-beauty brands such as Etude House, Holika Holika, Nature Republic, Missha, Innisfree, Too Cool for School etc. Follow the path and you eventually reach a T-section.
Here you'll find Bujeon Mall 부전몰 to the left. The shops in Bujeon are more for mature fashion. (Ahjumma style! You can also find bag shops here if you run out of luggage space!) Youngsters will want to turn right, which leads on to Seomyeon Underground Shopping Centre.
At Seomyeon, there are rows of K-fashion, K-beauty and K-accessory shops! Do note that there are more local vendors than international stores and the fashion caters more to a younger crowd. Skin Food and Aritaum also have a presence here. (I don't recall seeing a Face Shop though.)
Pro Tip: fake designer goods are blatantly on sale in the Bujeon Mall Underground Shops so don't be fooled into thinking you've found a "bargain!"
Lotte Department Store 롯데백화점 부산본점
Lotte Department Store is another popular shopping destination in Seomyeon. It is the main branch of Lotte in Busan. (There is 1 more at Nampo.)
This high-end store features a vast selection of international and local brands, catering to shoppers seeking both luxury and affordable options. The department store also offers several dining options: there are food stalls located in the basement as well as restaurants on the upper levels.
There's also a supermarket- perfect place to stock up on Korean snacks- and shoe cobbler in the basement as well as a Duty Free outlet, which has a section devoted to Korean souvenirs, on the 6th/ 7th floor!
You can even catch a movie at the Lotte Cinema inside, if you're tired of walking!
Be warned that the Department Store closes on certain Mondays of the month, so check with your hotel before coming over just to shop at Lotte!
Pro Tip: There is also a hair salon on the 9th floor. The prices are much lower here than in Seoul!
NC Department Store Seomyeon (NC백화점 서면점)
This Mall is just outside Jeonpo Cafe Street. You can find H&M, SPAO, restaurants, a home interiors shop and a supermarket inside.
Personally, this isn't 1 of my top recommendations for things to do in Seomyeon. The most interesting shop was the supermarket, where you can get all sorts of Korean snacks and Korean tea to bring home!
Samjung Tower 삼정타워
This Mall has 17 floors!
Like at most malls, you can find lots of shops and restaurants inside, as well as a cinema. However, 2 more unusual stores would be the Running Man Experience Centre and the Poo Poo Land Amusement Park, both on the 10th floor. (Koreans have a fascination with poop- there's even a poop cafe at Insa-dong, Seoul!)
Bujeon Market
For a more traditional shopping experience, head to Bujeon Market. If you've seen a Korean traditional market, you know what to expect.
However, as Busan is a port city with at least 7 different beaches, its markets have a wider offering of fresh and delicious seafood. The 1st time I visited Busan, I saw a squid in a small red bucket that was so lively, it kept banging its head against the side of the pail as it tried to escape!
People usually go to Jagalchi Fish Market for the seafood. However, Bujeon Market is no slouch either, with rows upon rows of stalls selling the catch of the day.
Don't be afraid to politely haggle with vendors for the best prices, as bargaining is common practice here.
Dining in Seomyeon
In Seomyeon, there is an abundance of dining options to choose from, with a focus on both traditional and modern Korean cuisine. (Honestly, international food can be pretty iffy in Korea and Korean food is scrumptious, so I don't really recommend trying international cuisines in Korea.)
For seafood lovers, Seomyeon offers a variety of tasty dishes such as the spicy squid pork pot, a popular choice among the locals. This tantalizing combination of pork and squid can be found at numerous restaurants throughout the district.
Unfortunately, many restaurants here do not serve single portions so it can be hard for a solo diner. (Alternatively, you can order a serving for 2 people if you have a huge appetite/ don't mind paying more/ don't mind wasting. (Although let's try not to waste food!))
I've listed some options below which are happy to serve you even if you're alone!
Note: Korean portion sizes are ginormous, so I don't think most people can finish a serving for 2. I eat a lot and I have trouble finishing my own portion!
Seoyeon Market
Another popular dining destination is Seomyeon Market, which is most comomonly associated with Gukbap (Korean pork rice and soup, a Busan specialty). Do note that if you prefer luxury dining options, Gukbap Street is not for you! (See video below on how they make the Gukbap out on the street itself!)
However, the area actually offers a wide range of Korean cuisine options. I had the best samgyetang there at Restaurant Samojeong! The restaurant is on the nicer side: clean and with a lovely ambience.
In a nod to Busan's position by the sea, they even offer a seafood version of Korean Ginseng Chicken Soup. (Comes with free Ginseng wine on the side.)
Restaurant: Samojeong
Address: 11 Seomyeon-ro 68beon-gil, Busanjin-gu, Busan, South Korea
Seomyeon Market is thus a perfect place to enjoy the Korean dining experience while exploring the local food scene!
Pojangmacha
Right above Seomyeong Underground Complex, and right outside Lotte Hotel/ Lotte Department Store is an entire row of orange tents serving Korean food called Seomyeon Food Alley. These are traditional Korean street vendors, but they're hard to find in Seoul now, so why not try it in Busan?
Note: some Google reviews claim they are scams and tourists traps. Many locals dine there, so the issue is the pricing, not the quality of food. Remember to ask for the price first, if you decide to eat there!
Mugunghwa, Lotte Hotel Busan
If you have the budget, I highly recommend trying Korean fine dining at Mugunghwa, Lotte Hotel Busan. It was 1 of the best meals I had in Korea!
Whilst regular Korean food is delicious, Mugunghwa is just that little bit more refined. It also gives you the chance to try many Korean banchan (side dishes) that you wouldn't get to at street stalls.
Restaurant: Mungunghwa
Address: Lotte Hotel Busan, 43F Gaya-daero, 772 KR 부산광역시 부산진구 부전동 주)롯데호텔
Nightlife
For those interested in nightlife, Seomyeon is the place to be!
It is known for its bustling bars and clubs and has an array of craft beer establishments, providing an exciting alternative to the traditional Korean soju culture. Many offer a selection of both local and international brews, appealing to a diverse range of tastes.
Note: There are a lot of unsavoury stories related to clubbing in Korea, especially if you're a white female, so take care clubbing.
Attractions Near Seomyeon
Honestly, Soemyeon is really central so almost everything is pretty nearby (which is why it's a convenient base for 1st time visitors to Busan. I highly recommend Lotte Hotel Busan if you're looking for accommodation in Seomyeon.)
These are just some of the attractions that you can reach easily from Seomyeon:
Jagalchi Fish Market: 1 of Busan's top attractions and great for foodies! You can eat seafood and purchase dried seafood products there. (I returned with a whole bag full!)
Songdo Beach: there's a cable car, beautiful sand and scenic coast. Visitors can choose from a variety of seaside dining options, including the freshest seafood caught by local fishermen. You can still see people going out during low tide to pick up shellfish!
Haeundae Beach: This is Korea's most famous beach. It's also 1 of the more luxurious areas in Busan, and you'll find many 5-star hotels there. The best thing to do in Haeundae is definitely the Busan Sky Capsule! (It's super popular though so book ahead. Unfortunately many Korean sites don't take foreign credit cards so you either need to go to the physical ticket office/ booth or purchase through a third-party website.)
Feel free to let me know in the comments if you have questions about Seomyeon!