A guide to the Cost of living in Seoul, South Korea 2023.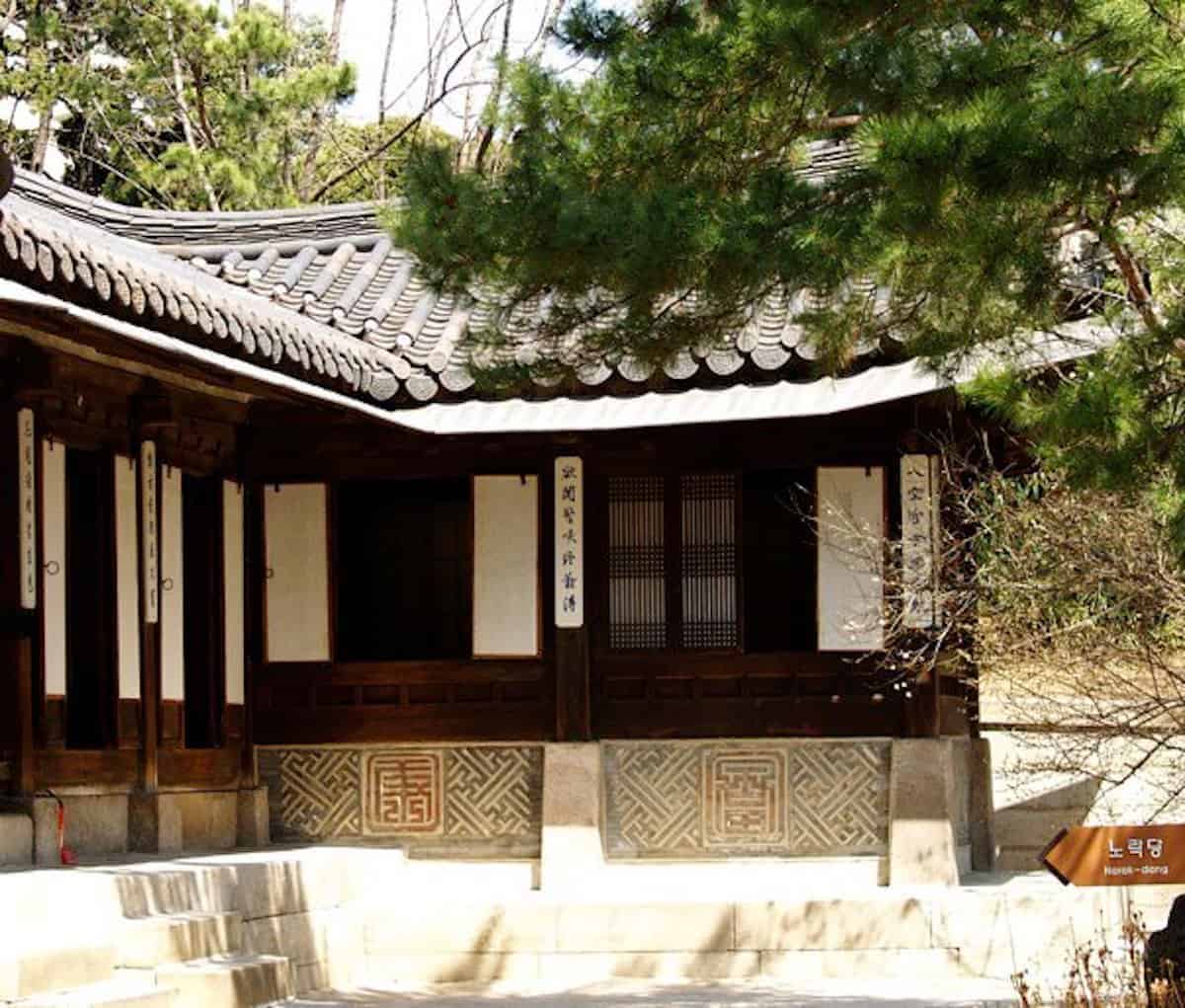 Seoul is the vibrant capital of South Korea.
A fascinating destination, Seoul offers a unique blend of tradition and modernity and has been getting more and more attention in the last decade, thanks to Korean dramas on Netflix. I'm sure you're not surprised when I say that living costs in Seoul are the highest out of all the South Korean cities!
For expats considering a move to this dynamic city, understanding the cost of living is a crucial aspect of planning a comfortable life in Seoul.
In this guide, I'll explore the cost of living in Seoul compared to other countries (with a focus on the United States) and provide insights into salaries and expenses to help you make an informed decision on whether Korea is an expensive country or not!
Average Salaries
Expats can earn competitive salaries in Seoul. Traditionally, expats worked mostly in teaching but, today, they work in other fields such as technology, and finance too.
Most teaching contracts even include benefits such as housing allowances. Some cover flights back to your home country too. I had a friend who taught English in a Korean Hagwon for 2-3 years and saved enough to pay for a Masters in the UK (on international student fees!)
Note: all dollars mentioned in this post are US Dollars.
Average Cost of Living
Seoul's cost of living varies depending on your lifestyle and needs. On average, a single person can expect monthly costs ranging from $1,500 to $2,500, which covers rent, groceries, transportation, and more. (About $700 at minimum will go towards rent and utilities.)
Personally, I would say the cost of living in Seoul can be surprisingly low for many aspects, in comparison to other international developed cities. However, it would really depend on the country you come from.
If you come from New York, Boston, London or Singapore, some of the most expensive cities in the world, Seoul will probably feel quite affordable. In comparison to other Southeast Asian countries, you may find it costly!
Since it's so relative, let's do a deep-dive now.
Note: if you're on a tight budget or want to save more money, consider getting a job outside of Seoul. It's cheaper to live in Busan, for example!
Accommodation
The Korean Housing system is 1 of the reasons why people sometimes say living in Korea is expensive.
It involves key money, also known as jeonse, or a security deposit. It's common in South Korea to pay "key money" (jeonse or a lump sum deposit) upfront when signing a lease. This is usually between 10-50x of monthly rental prices, and can range from a few thousand dollars to tens of thousands, depending on the property, which not everyone can afford!
Many teaching contracts cover accommodation though but you will still be required to pay key money (about 3 months of your salary.)
Note: In Seoul, most people live in apartments. You have to be very rich or live in the countryside if you want a detached house!
Monthly Rent: The average monthly cost of renting a one-bedroom apartment in Seoul can be anywhere from $800 to $2,500, depending on the location. (Outside of city centres, it can do down to $300 per month!) One-room apartments and studios are popular choices for expats and can be more budget-friendly.
The factors that affect the rental price are:
size of the unit
location (A place in Gangnam is more expensive. Go to North Seoul or a satellite city for cheaper units. To save on rent, it's common for people who work in Seoul to commute for over an hour to get to work!)
condition: older flats are obviously cheaper! I highly recommend getting a flat with air-conditioning or you will be... very uncomfortable during Seoul summers!
utilities: some rental contracts include them- or at least water and WiFi- and some don't! Remember to budget for gas, electricity, Internet, and water. You can also opt for a portable WiFi egg instead of a home plan for the Internet.
Note: remember to cover the cost of utilities, such as gas, AC, wiFi and apartment maintenance in your budget!
Food
Cost of Groceries: Groceries can cost an average of $50 to $100 per week for a single person. Fresh fruit, vegetables and other fresh produce are readily available at local markets and convenience stores. However, fruit can be super pricey! You'll be surprised but it can actually be cheaper to eat out in Seoul than to cook at home!
Note: In Korea, you have to pay for special garbage and recycling bags, which will cost you about $5-$10!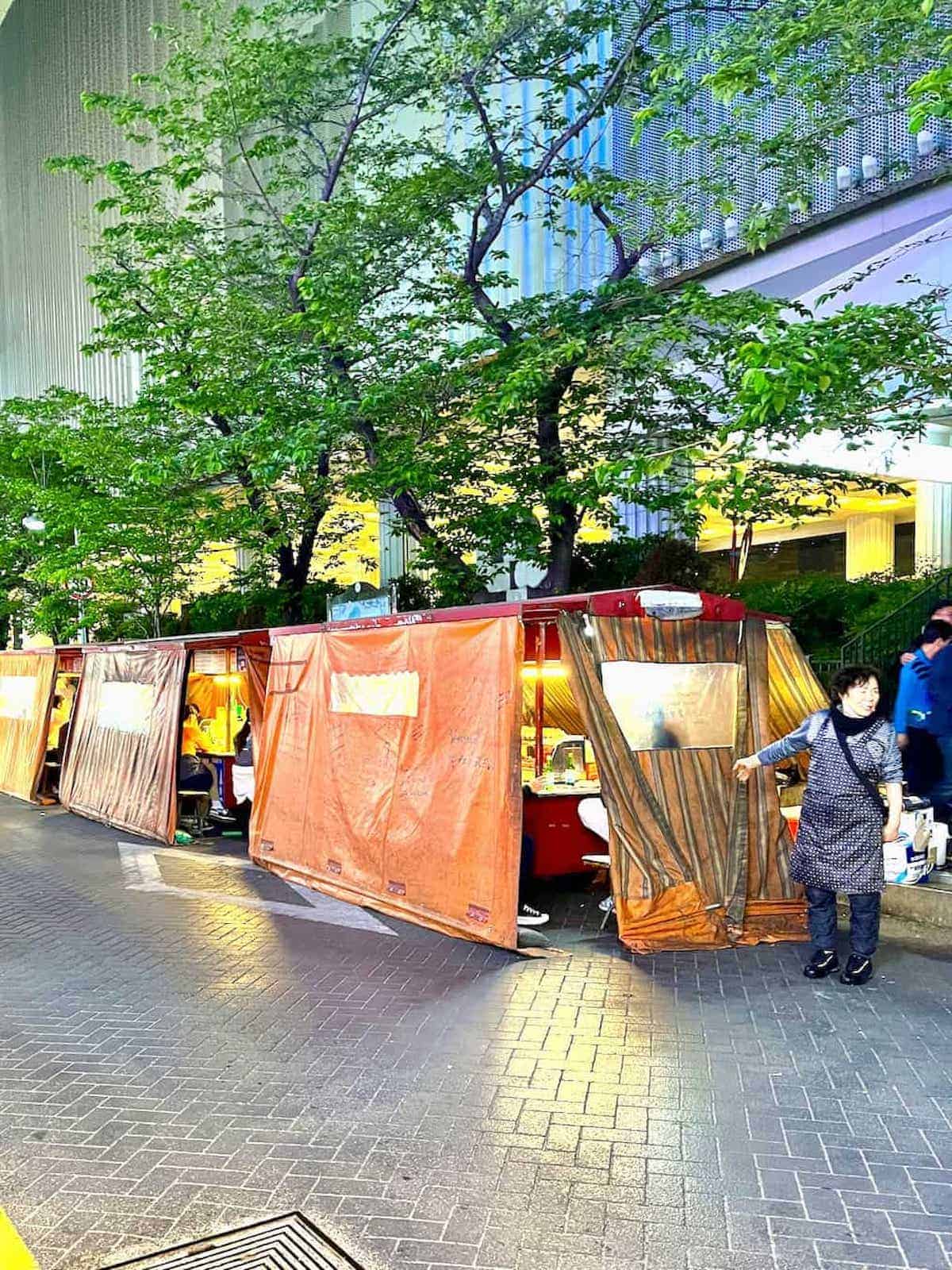 Dining Out: Dining out at Korean restaurants is generally affordable, with an average price of $10 to $20 per person. Eating Korean BBQ in Seoul is generally cheaper than in the US, unless you go to an upmarket place in Gangnam. There are street food vendors everywhere, and eating at smaller shops is not expensive. (However, eating in hotels can be crazy- I was charged US$15 for a cup of tea in Shilla Jeju. This is a cup not a pot, mind you!)
In the 13 years I've been visiting Seoul, the price of regular Korean food has not really changed! A roll of gimbap still costs between 1000-3000 won and a bowl of soondubu jjigae is still under 10,000 won!
Western Restaurants: Western-style restaurants are available, but they are usually pricier compared to local options. Also, the Western food can be quite different from what you are familiar with, despite sharing the same name!
Nightlife: You can get some cheap alcohol - and some expensive ones- in Korea. You soju can be cheaper than your Black Sesame Latte!
Note: Fruits are weirdly expensive in Korea. Like REALLY expensive. I paid US$13 for 1 orange once! Admittedly, there was a slightly cheaper option available, but I wanted to see what was so special about this orange. (Nothing.)
Transportation
Public Transportation: Seoul boasts an efficient public transportation system, including buses and subways. Both are cost-effective ways to get around the city too but the buses can swerve quite alarmingly, so I recommend taking the subway if you can.
Inter Seoul travel is usually between $1-2 dollars per trip. The longer the trip, the more expensive the journey. (Remember to tap your card when you get on and off!) Journeys out of Seoul will obviously cost you more. You can save money on the train by travelling on older trains, which will have a longer travel duration than the KTX. (Bus tickets are usually cheaper than KTX tickets.)
Note: A T-money card is a smart card that makes bus rides and subway station access convenient and even gives you a small discount on certain journeys. You can refill it at the subway stations or at convenience stores.
Taxis are really affordable in comparison to places such as London, New York or even Singapore! If you have more than 1 in your party, it can even work out to be cheaper than public transportation sometimes! Do note that there is a past midnight surcharge.
Healthcare
South Korea offers good healthcare services.
The National Health Insurance Service (NHIS)- assuming you are covered- provides quality coverage at an affordable cost. (All Korean residents are required to have basic medical insurance, which comes from their employer and out of their salaries. However, not all employers are above board!)
In addition to medical insurance, you still have to pay a small amount when seeing a doctor, or getting medicine from the pharmacy. (The fee is usually under 20,000 won or US$17.)
In addition, basic medical insurance does not cover extras, such as operations. I would suggest looking into getting full medical insurance coverage/ private health insurance.
The basic medical insurance doesn't cover everything, though. First, you will have to pay a small amount of the cost of seeing the doctor, getting x-rays, etc. Also, you will have to pay a small amount at the pharmacy for your medicine.
Note: If you're unemployed but married, you can use your spouse's insurance.
Note: You will have to pay a percentage of your salary in NPS (Korea's National Pension Service.) Only citizens of 3 countries- Australians, Americans, and Canadians- can get a full refund of their pension contributions after leaving Korea!
Education
International Students: Seoul is home to some of the best universities in South Korea, making it a popular destination for international students.
Tuition Fees: Tuition fees for international students can vary widely, but in recent years, they've ranged from $10,000 to $25,000 per year.
Clothing
Korea is the home of fast fashion and you can find a lot of cheap, fashionable clothing and jewelry on the streets.
It's a different story at major department stores, of course. There is a luxury tax so designer goods can be pretty pricey.
Miscellaenous
Your school or company may ask you to pay a small amount every month for team events!
Comparison to the United States
In comparison to major cities in the United States, Seoul's cost of living can be more affordable. While some expenses like rent and tuition fees are competitive, other aspects such as food and public transportation are often more budget-friendly in Seoul.
Of course, it would vary depending on your living choices. If you only want to eat fruits and American food in Seoul, that could be more expensive than eating in the US as both can be pricey.
Other Information
Emergency Numbers
119 – fire and ambulance
112 – police
1339 – Korean Help Center for Disease Control
1345 – Immigration (for simple immigration-related questions)
Public Holidays
1 January – New Year's Day (신정 Sinjeon)
January/ February (The date changes every year) – Korean New Year (설날  Seolnal)
1 March – Independence Movement Day (3·1절 Samiljeol)
5 May – Children's Day (어린이날 Eorininal)
April or May (Usually May but sometimes the last few days of April) – Buddha's Birthday (부처님 오신 날 Bucheonnim Osinnal)
6 June – Memorial Day (현충일 Hyeonchung-il)
15 August – Liberation Day (광복절 Gwangbokjeol)
September/ October (The date changes every year) – Chuseok or harvest day (추석)
3 October – National Foundation Day (개천절 Gaecheonjeol)
9 October – Hangeul Day (한글날 Hangeulnal)
25 December – Christmas (기독탄신일 Gidoktansinil)
Note: The major holidays are in bold
With competitive salaries, affordable public transportation, and a wide range of dining options, you can enjoy the best of both Korean and Western lifestyles in Seoul! While the cost of living may be higher in some areas compared to less expensive countries, savvy budgeting and understanding key expenses can help you make the most of your new adventure in this exciting Asian capital city.